So, this is the thing. Christians are always talking about how since He was God, Jesus was the only person who ever walked the Earth without sinning. They say Jesus was sinless, perfect.
Okay, BUT. That's our perspective today. That is a post-resurrection perspective.
When Jesus was living out His life on Earth, most folks thought of Him as Sinny McSinnerton.
Jesus – although He was a devout synagogue-going Jew- appeared to be walking around purposely breaking the laws in the Torah. This was nothing short of scandalous at the time. Scandalous enough to get a guy crucified. Because the Torah is the book that the Jews in that day (and today) view as The Sacred, Inerrant Word of God. A faithful Jew did NOT stray from the rules in that book. Especially the religious leaders of that time, the Sadducees and the Pharisees. They PRIDED themselves on how closely they clung to these laws. Understandably.
Then along came Jesus. Jesus healed people on holy days, interacted with unclean women, hung with folks from the wrong side of the tracks, and told the world that some of the most religious folks were actually the most wicked folks around.* The religious leaders of the day were absolutely scandalized. Here was a RABBI, openly defying the rules CLEARLY WRITTEN IN THE TORAH. The WORD OF GOD. Jesus appeared to be demonstrating a blatant disregard for what appeared to be the rules.
The Pharisees confronted Him with this apparent treachery time and time again. They continuously tried to catch him breaking the rules, then demanded He explain himself. Once, when Jesus healed a man on the Sabbath (BIG NO, NO. NO – working on the Sabbath- as clearly stated in the Torah) the Pharisees said AHA! How can you justify doing that? It's clearly stated as wrong! Right here- in black and white! In the Torah, the Sacred Jewish script- and you call yourself a Jew!
And Jesus said, "If one of your lambs was stuck in a hole on the Sabbath . . . wouldn't it be the right thing to get him out? Wouldn't you do that for your lamb? And aren't people much more important than lambs?" **
In other words: Isn't there a law of love in our hearts that overrides the individual laws in our books? Is there not? Jesus knew there was, because He created their hearts. He was asking them to trust their conscience. To trust the Love He put in their heart. To use not only their scripture, but common sense.
This sort of talk made the religious leaders nervous. What would happen if everyone just started walking around, following the laws of Love?? For one thing- they might've been out of a job. They were terrified. That happens – you know – when common folk start to question established rules; start to raise their hands and ask permission to look at things differently.  Questioners get SQUASHED. Or crucified, or humiliated, or hushed, because people in power get nervous. But in response to the religious leaders fear and anger about the "rule changing" –  Jesus says something interesting. He says, "I have not come to abolish the law, I have come to fulfill every letter." But he promises this WHILE He's clearly breaking the little laws. So what did He mean by that?  Could He have meant that there is an Ultimate Law, a law that starts to rise at the first page of every sacred script and falls on the last page like rainbow? A law that's stamped into our hearts and weaved into all of creation?  Could that law be LOVE? Could Love be the law we are to follow, when in doubt?  Even when if it means breaking a smaller law? Just like Jesus did, again and again and again???
And so I just wonder…what form would Jesus take if he came back to Earth again? If the form He chose last time is any indicator, He'd appear as someone whom religious leaders and we common people would least expect. Last time, they were sure He'd come as a powerful king and He arrived as an homeless infant.  I wonder what He'd say, who He'd befriend, how He'd live, WHO He'd be this time around? Again, if past behavior is indicative of future behavior- His way of being and friends and every word He said would scandalize and challenge the religious folks of today, and He'd walk around breaking THE WORD OF GOD for Love. He would challenge and change all of our perceptions about who is in and who is out and He would ask us to fulfill the law, not by nitpicking isolated scriptures that have been translated by humans for centuries but by soaking in and understanding His entire message. The whole rainbow. LOVE.
LOVE GOD and LOVE YOUR NEIGHBOR. AND PS. EVERYONE IS YOUR NEIGHBOR.
How would He hammer His LOVE GOD AND YOUR NEIGHBOR message into our heads today, in this time, in this culture, in this country? Who are God's children in this day and age that might be considered the least of these, the oppressed, the disenfranchised, the people religious leaders are least likely to embrace? How would He turn the religious world upside down once again?
I think Jesus would come back as a poor, black, gay teenage girl.
I've been reading scripture and observing the world around me for a decade and this is the ONLY prediction makes sense to me.
So I think all you folks waiting for the second coming should leave your pews and start hanging out on Skid Row or the high school LGBT meetings.  Because often Love looks nothing like what we expect.
God, I love my counter culture, subversive, scandalous Jesus.
I love you, every single one of you. Even the ones who are frantically trying to find the UNFOLLOW button.
Love forever.
G
Post script…
I sent this to a friend who is also a speaker/writer/author…she sent the following, which i love-
When Jesus taught that all the laws and the teachings of the prophets hang on two commands – love God, love your neighbor – he was giving us a rubric through which to judge the validity/necessity of all our other rules and regulations. So, for example, "thou shalt not bear false witness" usually sticks because, it's hard to love God or love your neighbor when you're lying to them. Same goes for "thou shalt not covet." It's hard to love your neighbor when you're jealous of his stuff. But "thou shalt not wear a material mixed of wool and linen"? Whatever purpose that law once held no longer serves to help us love God and our neighbor today. Similarly, "remember the Sabbath and keep it holy," indeed helps us love God and our neighbor, until we elevate that law above God and our neighbor themselves (hence, the lamb in the pit story).
I think this is what John meant when he wrote that "everyone who loves has been born of God and knows God. Whoever does not love does not know God, because God is love.
* Luke 11: 39-46 Matthew 23: 2-36
**Matthew:  12: 9-14
***Matthew 23: 37-40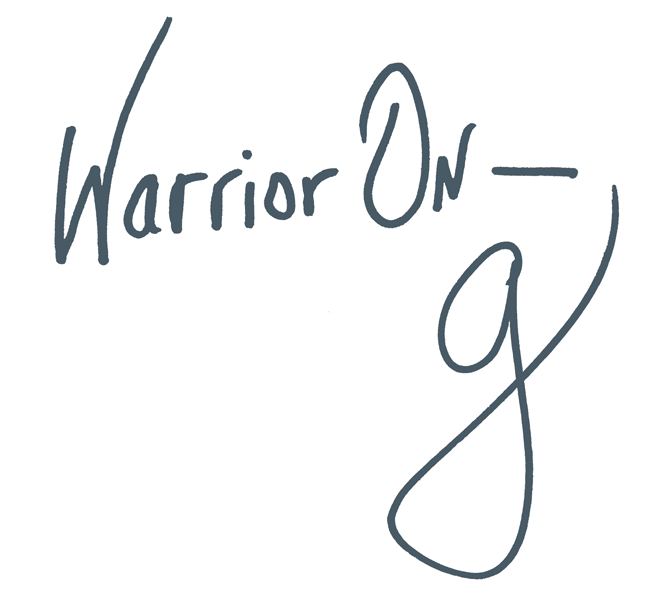 Author of the #1 New York Times Bestseller LOVE WARRIOR — ORDER HERE
Join the Momastery community on Facebook, Twitter, Instagram & Pinterest