This week shall heretofore be named: Miracle Week.
The theme of the incoming emails in my inbox this past month has been: G : I need a miracle. There are marriages crumbling, children suffering, homes foreclosing, parents dying, addicts spiraling, hearts breaking.
It's bad. It can get really, really bad out there. Life is hard- NOT because you aren't doing it right, just because it's HARD. Whenever I write that, people say "No- that's so negative- it's all about perspective. Life is beautiful." And that always makes me wonder for a bit. I wonder if they're right, that maybe life isn't hard, that maybe I'm just experiencing it too hard. But I always come to the conclusion that – Nope, I'm right. Life's hard. Not just hard, downright impossible, BRUTAL sometimes. And they're right, it's beautiful, too. No denying that. And/Both.
So at Momastery, many of us have accepted the truth that life is BRUTIFUL.
LIFE IS BEAUTIFUL was a GREAT movie and a nice bumper sticker, but it doesn't ring COMPLETEY TRUE to me. Sort of like the "Life is Good" shirts. I mean, I like those shirts. Love them, actually. But I won't wear mine lately, just in case I run into my friend Anna, who just lost her precious and only son Jack in a freak drowning accident near her backyard. Life is not always good and it is not always beautiful. Life is just NOT OKAY sometimes. But it sure is knock-you-out-gorgeous sometimes, too.
Life is Brutiful. And/Both. That's the thing. In every moment, things are both awful and good. Our children are healthy, but our friend's children are not. We got a big promotion at work, but our beloved father is sick and not getting better. We feel blessed to stay home with our kids, but we really want to run away from home sometimes. We feel blessed to work and have good child care, but we miss our kids and feel guilty some days. We have beautiful homes, enough food on the table, and decent health care- but most folks don't. We have healthy bodies, but we're ten pound overweight. We have thin bodies, but they won't work right.
And everybody's always telling us to BE GRATEFUL BE GRATEFUL BE GRATEFUL and there is something to that. But for me, gratitude comes in moments, all encompassing, out of time moments- Kairos moments– and as a general knowing in the back of my head and heart. Gratitude is not always front and center for me.  And I don't want to be bossed or guilt-ed into gratitude. Life is beautiful, and there is much for which to be grateful. But life is also tough. The big things are tough –  like I'm sick, and I'm not getting better, and the little things are tough, like – WHY IS THIS PLAYDOH SO FREAKING HARD TO OPEN? The big and the little stuff get me down. And that's okay. No need to be grateful all the time. Really, it's okay to notice the brutal. We can feel it, sit with it, and allow ourselves to acknowledge it. It won't swallow us up forever, if we let ourselves go there, we'll eventually see the beautiful again. We don't have to feel grateful all the time, even if we're living pretty sweet lives in comparison to the rest of the world. Pain is pain, and we all get the privilege of feeling it.
Anyway, my problem with all the pain my Monks share is that I can't make miracles happen for them. This drives me an itty bit NUTS, as you might imagine. But I CAN use this blog to prove that miracles are possible. That they happen everyday. That there is reason to hope.
Kay- If you have a second today: Please reread this essay. Fourteen. It's important. Don't cheat and skip ahead.
Okay, are you back? Hello, Lovie.
So…. I'm at the zoo with the fam last week (one million mom points, done for the month) and I get an email. The email is from Mary Margaret. She has found my blog. She writes the following:
glennon.
 imagine my surprise to be reading the huffington post last week (while my husband was out of town and my son fast asleep in his crib) to stumble upon a blog written by someone named glennon. hmm, this reminded me of my old buddy, also named glennon, and caused me to do a quick google search of glennon doyle. i found your blog. i read your bio. i looked at your photos. i realized that this beautiful and accomplished mom had to be the same sad (but still amazingly fun), confused, teenager i came to adore as my roommate at dominion hospital so many years ago. your accomplishments, family and writing would be inspiring if i did not know you, but are even more so because our paths crossed back in the day. i am sure you get a million and one emails and mine is no different. you may not even remember me and that is fine, but i wanted to tell you that your candor, honesty and genuineness are clearly the real deal. thanks for giving me a new blog to check out and for reminding me that we have come a long way!
 love.
m
And I started crying right there in the reptile house.  I wrote back immediately and said, I'm here. I'm here. My heart stopped when I saw your name. Are you okay?
And she wrote back a few looooooong minutes later:
i am sorry i started an email conversation with you and then abandoned ship. i had to head out to a yoga class i was about to be late to. i live all the way across the country in washington state. just about 15 miles from seattle (where i used to live pre-child). i am healthy. i am married. my son is beautiful. XO.
She is healthy. She is married. Her son is beautiful. Please tell me- What are the chances? Sick little girls get better. Not all of them, but many do. In our eating disorder unit, 100 percent of us got healthy –  me and Mary Margaret. That end result was totally against the odds. No one in his right mind would have bet on it- certainly not our doctors- and so I call this a MIRACLE.
If you'd like to leave a miracle here, or on the facebook page sometime this week, take the time to do it, please. TRUST ME- there are people reading this who need reasons to hope. And they come here to find those reasons – to read stories to hold in their hearts as they walk tall through their bruitful days.
I LOVE YOU,  MONKS.
Back tomorrow- it's Miracle Week, folks!!!!
LOVE,
G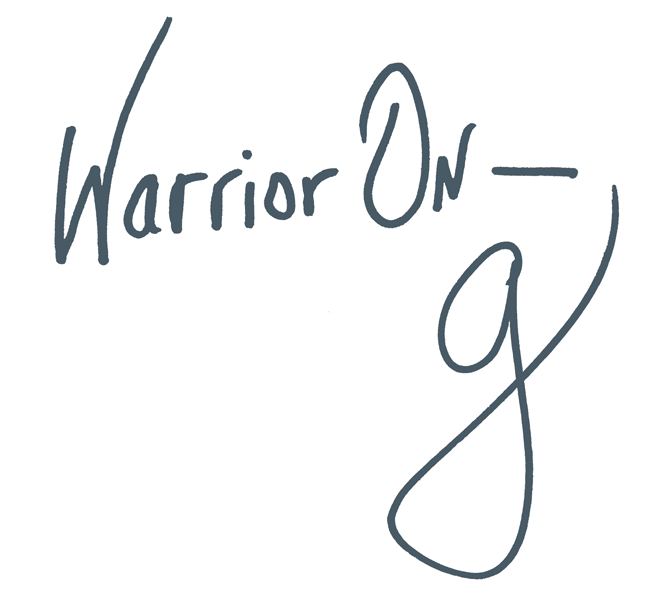 Author of the #1 New York Times Bestseller LOVE WARRIOR — ORDER HERE
Join the Momastery community on Facebook, Twitter, Instagram & Pinterest