Tomorrow is the anniversary of the Titanic's sinking.
Like many in our generation, most of my knowledge about that tragedy comes from the Leo and Kate movie. I've only seen it once because I don't think I could take it again, but I truly loved it.
The movie Titanic was brutiful because it was about Who People Become When Their Ship is Sinking. Literally, in this case, but I think it worked beautifully symbolically, too. It was brutiful to watch how people acted in the face of death. How some gave up their lifeboats for strangers, how some kept their cool and others went mad, to note the last words a father chose for his little girl as he passed her to a stranger  –"be good." How some bribed officials to take seats reserved for children, how some officials pocketed the bribes and how others didn't. How some couples held tight to each other in bed, dying together, while the water rose all around them.
Do you remember how often Jack said Rose's name?  Every time he spoke to her, he said her name. Sometimes twice in one sentence, "Rose, come this way, Rose." I think that was one of the ways the film makers were able to convince us that Jack and Rose were so deeply in love after only hours. Because they said each other's names so often, and with such tenderness and precision, as if it was the most important word they'd ever uttered. Fresh on their lips each time. Jack. Rose. I was thinking about that this morning.  People love to hear the sound of their own names. Names are a really precious part of a person. I suspect that the more someone uses our name, the more fond we become of her.
My favorite real life person from the Titanic was Wallace Hartley. I loved his character in the movie, and the way he handled himself in the face of chaos and horror is etched into my heart as Truth.
Hartley was a passionate and dedicated musician. It was his job to lead the small orchestra that serenaded the rich passengers on the Titanic. When Wallace Hartley understood that the ship was sinking, that there weren't enough life boats, that most men- including himself and his quartet- would die, he simply instructed his musicians to keep playing.
Imagine it. Thousands of screaming, panicking people running, pushing, knocking each other down, water rising, surrounded by nothing but the pitch black of the ocean and the pitch black of the sky. He was a smart man.  Hartley knew it was over and so he said – we will keep playing. So each musician put on a life jacket, and they played. I imagine there must have been some people, maybe children, who thought – it must be okay, because someone is still playing music.
Continuing to do the work that one is called to do in the face of fear is so brutiful. To keep showing up, to keep making music when your ship is sinking. To add something – to offer something right up to the end. That's the ultimate act of hope. We cannot control the fate of the ship, but we can control our response. Wallace Hartley did, and that's why we still remember his name.
If your ship is sinking – Keep Playing.
Keep Playing.
Love,
G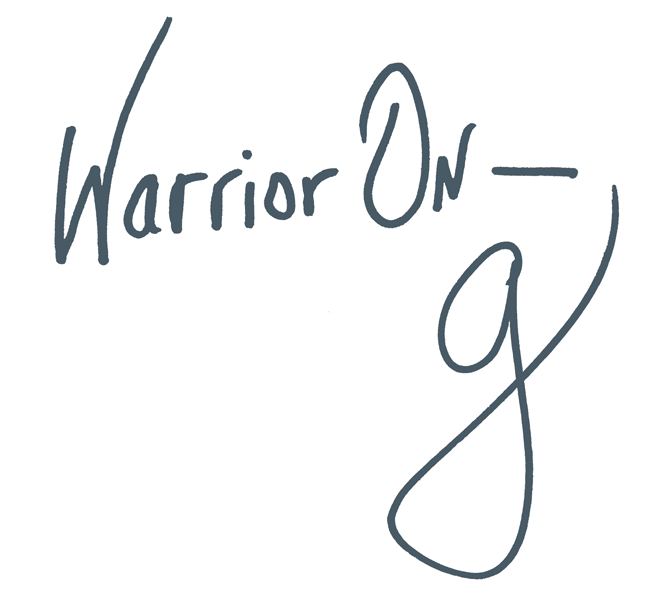 Author of the #1 New York Times Bestseller LOVE WARRIOR — ORDER HERE
Join the Momastery community on Facebook, Twitter, Instagram & Pinterest