Here it is, precious Monkees.
Below is the press release that went out to the AP at noon today.
I have been too embarrassed to ask my agents or publishers or Sister exactly what the AP is. I know that it stands for Associated Press, and I gather that it must be some sort of group or wire or building or machine into which news comes and then goes.  Goes where exactly?? I do not know. Places. Fancy places where fancy announcements are made.
Momastery  is the most important place to break this news, though. To you, the folks who believed in this love experiment strongly enough to come back each day and to do the hard work of creating community. I am so grateful. I'm really, really grateful to you.
You should know that Scribner is the place we were meant to land. They are a wise, inspired, majestic bunch. Also, Scribner's list of authors is breathtaking. I hate to drop names but only a little, so how about Jeannette Walls, Geneen Roth, Stephen King, F. Scott Fitzgerald, and Ernest Hemingway to start? Heard of them? I've heard that Hemingway started as a mommy blogger, too.
This morning my friend Courtney said, "Thank you for helping me navigate this brutiful world. It's much better living alongside a pack of Monkees than alone."  THAT'S what this day is about.  Life together is better than life alone.
Thank you, Monkees. Thank you, World.  I am going to do my best to make us proud.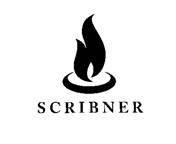 GLENNON DOYLE MELTON
WRITER AND FOUNDER OF
THE POPULAR ONLINE COMMUNITY FOR WOMEN
TO BE PUBLISHED BY SCRIBNER
NEW YORK, April 11, 2012—Following a highly competitive, ten-publisher auction, Scribner has acquired the first book by Glennon Doyle Melton, the writer and personality behind the highly popular website Momastery.com, where thousands of women gather daily.  To be titled Carry On, Warrior, the book will feature new material and some of Melton's most beloved essays on faith, family, marriage, motherhood, addiction, and recovery. The announcement was made today by Susan Moldow, Executive Vice President and Publisher of Scribner. Carry On, Warrior is scheduled for publication in spring 2013 with a simultaneous audio release by Simon & Schuster Audio.
"I'm ecstatic to have found in Scribner the perfect home for all present and future Monkees," said Glennon Doyle Melton. "Our dream is that Carry On, Warrior will weave Momastery's messages of hope, forgiveness, humor, and redemption into pages that will be cherished and passed on from one Life Warrior to another."
"We are thrilled to be publishing Glennon Doyle Melton," said Susan Moldow. "Her uniquely affecting, honest, and humorous voice is a standout among women writing about motherhood, marriage, and life today as evidenced by the significant community of women already following her online."
Momastery.com attracted national attention when the author's essay, "Don't Carpe Diem," was featured on the Huffington Post in January 2012, resulting in more than 500,000 shares. Fans have since flocked to the site where she chronicles episodes in her own life and the universal experience of women. Many fans of Momastery, referring to themselves as "Monkees," have started meet-up groups nationwide to foster connection within their communities and have donated tens of thousands of dollars to families in need through Melton's not-for-profit, Monkee See-Monkee Do.
Whitney Frick, Editor at Scribner, who will edit the book, acquired North American rights from literary agents Sally Wofford-Girand of Brick House Literary Agents and Trena Keating of Keating Literary who co-represented the project.
Scribner is an imprint of Simon & Schuster, Inc., a part of CBS Corporation. Simon & Schuster is a global leader in the field of general interest publishing, dedicated to providing the best in fiction and nonfiction for consumers of all ages, across all printed, electronic, and audio formats.  Its divisions include Simon & Schuster Adult Publishing, Simon & Schuster Children's Publishing, Simon & Schuster Audio, Simon & Schuster Digital, and international companies in Australia, Canada, India, and the United Kingdom.  For more information visit our website at www.simonandschuster.com.
#      #      #
"Every time I'm out with my kids-this seems to happen: An older woman stops us, puts her hand over her heart and says something like, "Oh, enjoy every moment. This time goes by so fast." Everywhere I go, someone is telling me to seize the moment, raise my awareness, behappy, enjoy every second, etc, etc, etc.  I know that this message is right and good. But, this CARPE DIEM message makes me paranoid and panicky. Especially during this phase of my life-while I'm raising young kids.  I can't even carpe fifteen minutes in a row, so a whole diem is out of the question."
-from the essay "Don't Carpe Diem" by Glennon Doyle Melton
#      #      #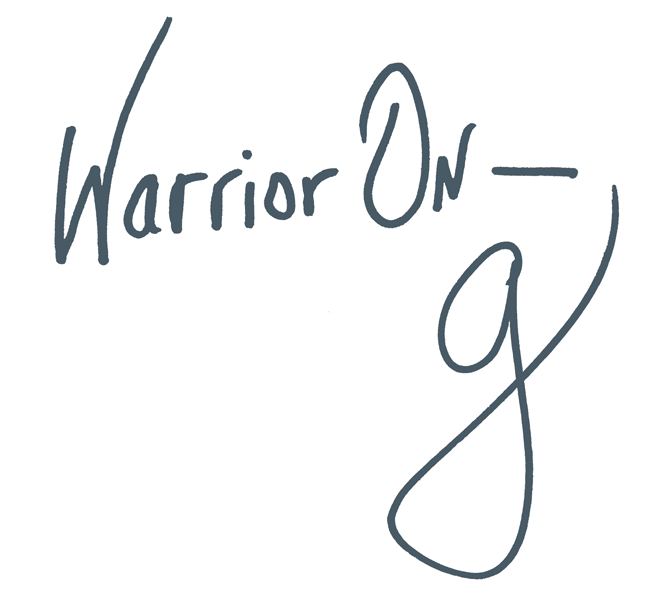 Author of the #1 New York Times Bestseller LOVE WARRIOR — ORDER HERE
Join the Momastery community on Facebook, Twitter, Instagram & Pinterest