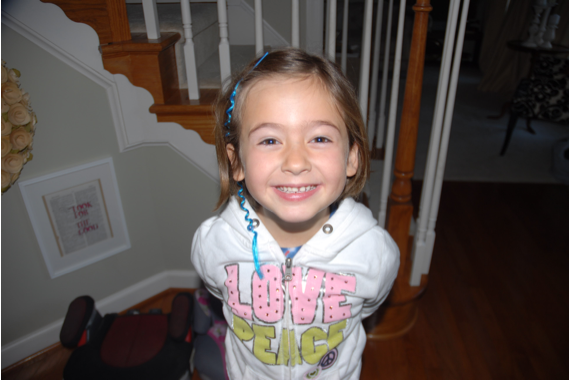 A few months ago, I went into Tish's kindergarten classroom for my first conference with her precious teacher. She told me lots of wonderful things about Tish's obedience, positivity, helpful attitude  . . . so many of these things, in fact, that I asked in all seriousness if she was sure she was referring to the correct paperwork. She was. At this point I felt kind of silly that I had brought our lawyer along.
A few minutes into the conference Tish's teacher showed me a writing sample from the start of the school year. She explained that they'd been working on the sight words"I," "like"  and "to" that week, so to assess the kids, she'd asked them to complete the sentence:  "I like to…."
Then she pulled this paper out of her folder and placed it in front of me.
Ah. I said. Interesting. Hm. Wow.
Tish's teacher smiled and said yes, you can see she really knows her sight words.
Yes, I said. That's just what I was thinking. About how proud I am of her sight word ability. Yes. Good.Proud.
I called Husband as soon as I walked out the school doors:
Husband: Hey! How'd the conference go?
Me: I'll tell you how it went: TISH LIKES TO SIN.
Husband: What? So she's being bad? Bad report?
Me: No. Good report, but she wrote about how she likes to sin. To her teacher. She wrote: "I LIKE TO SIN" in her official kindergarten assessment. The one they keep on record. So when she gets suspended in high school they'll look back through her file and say, Ahhhh…yes. Well, the child did always like to sin. She told us from the beginning.
Craig: Okay. I'm totally confused. Are we in trouble? I mean, she likes to sin? Who doesn't? At least she's in public school. They don't care that much about sinning, do they? Let's just be grateful we didn't send her to that catholic school.
Me: I just think it's weeeeird. I'm nervous. What five year old writes that? Isn't she supposed to write about liking puppies and jump roping and eating cookies or something? I think it's weird.
Husband: Ohhhh. So you think it's weird to write down your truthful response to a question even if it's different and makes people uncomfortable?
Me: Shut up. Good bye.
I promised myself I would NOT bring it up to Tish. This was her writing, her private thoughts. It's not like she put it on a BLOG. I decided that she deserved her privacy.
So I waited two whole hours, then caught her after dinner and said, "Honey, come here for a second."
Craig glared.
I showed Tish a copy of her assesment.
"Sweetie. Your teacher showed me your writing. This is awesome."
"Thanks, mom."
"So, talk to me about this. Tell me more."
Tell me more is what I say when I don't know what the heck else to say. It's actually ridiculously effective. With girls.Not with boys. NOT.
"I don't know," Tish said, "I just like to sing. It makes me feel good."
Ahhhhhhh.
Me: Craig! She doesn't like to SIN she likes to SING! She's not evil, she just can't spell!!!!
That's great honey. I like to sin, though.
Me: Me too. I like to sin, too.
My take away: One little g can make a big difference.
Love,
g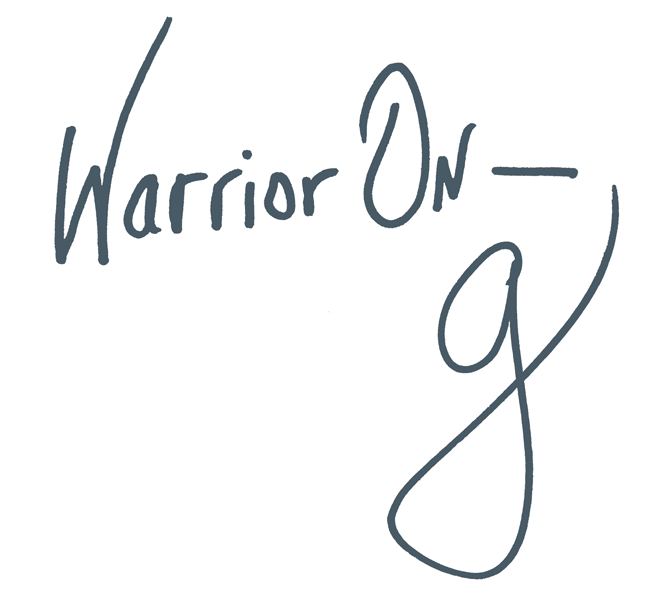 Author of the #1 New York Times Bestseller LOVE WARRIOR — ORDER HERE
Join the Momastery community on Facebook, Twitter, Instagram & Pinterest