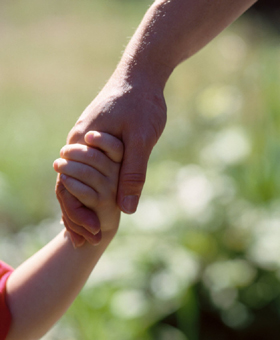 People often ask me about God. They want to know how to have faith.  They want to know what I think God is like. What it feels like to have a relationship with Him. How to have a relationship with Him. What a relationship with God even means. Many want to know how I can believe such an unbelievable thing –that there is some sort of BEING who willed us all into existence and continues to will us on each and every moment, and in spite of allowing what seem to be horrific and unforgiveable events into our lives and world, is somehow perfect and loves each and every one of us with an unfathomable passion.
Well, hell- when you put it like that, it really does seem a bit ridiculous, no?
Things get tricky for me when I write about God because I seem to be too "out there" for believers and too "faithy" for non-believers. Many Christians become concerned when I say that I don't believe that professing faith in Jesus is a magic spell that unlocks the doors of heaven – On Earth or beyond. And that I do believe there's a real heaven, and I do believe that ultimately we'll all find our way there. Even people who use different letters and words to name God than I use. Even the killers and molesters and people holding hateful signs at funerals for gay children will be there, eventually.  I think God will find a way.  He'll find a way to fix the broken hearts of people who've been hurt and the broken hearts of those who've hurt others. I actually do believe in a sort of hell, too. But I think it's here. I think some of us choose hell on Earth, and we sure do pay for that choice. I think heaven is here and hell is here. But I think that in the end – God has the ultimate say. I believe that in the end, in eternity, He chooses life after death for us. For all of us. Even for those who've chosen violence and greed and pain down here. I think that Grace is scandalous beyond our wildest imaginations. I have a hunch that Grace will explode out of any box or book into which we try to squeeze her.
And YES, I'm a Christian. Yes, I'm a Christian, I think. Just a different kind, maybe. Please, remember. This is not a place where you have to agree with me. Who does? It's just a place where people can tell their truth- even me. And where anyone and everyone are welcome to disagree with respect and love.
Still, because of my beliefs I've received emails from folks around the world who have informed me to prepare myself upon death to languish in the eternal pool of flames with a millstone slung around my neck.
Last time one of these gems popped into my inbox, I yelled to Craig, "BABE – ANOTHER MILLSTONE MESSAGE!" And Craig yelled back- "No sweat! I'll help you bedazzle up your millstone. I can TOTALLY see you rocking a rhinestone millstone. NO WORRIES, BABE."
I love him. And actually, you should know; I'm not as tough as I just made myself seem. Those messages hurt. I used to get angry about them, and angry with Christians who felt the need to save my soul. But I don't anymore, and maybe you shouldn't either. Because I figured out one day that from where they stand, they are doing the most loving thing. They believe that I need help, and so they are taking a risk to reach out and help me. To save my life! They are lifesavers, from their perspective. And so even if I don't agree, I can hear the love in their message and respect their courage. So now, when people want to talk to me about their faith (or non-faith) ideas, I'll listen- even if I'm being offered advice or warnings or criticisms. Actually, now I get a little annoyed with conservative Christians who I know secretlythink I'm going to hell and DON'T say anything to try to save me. What the heck? Getting a little lazy, dontcha think? HELLO….Don't you CARE that I'm going to get a MILLSTONE SLUNG AROUND MY NECK???? Jeez.
I understand God as a presence who loves me and takes care of me. I have always felt like that I am being watched, carried even, in a loving way. Like my life is a fragile egg in strong, steady hands.  Or like I'm in a little snow globe and The Presence, God, is carrying my snow globe life around with Him, watching, protecting, smiling. Things get shaken up but then settled. And this carried feeling did not begin with my sobriety. It did not start when I became a generally upstanding citizen.  I never felt like I had to be "good" to be loved by God. As a matter of fact, I distinctly remember sitting alone in my backyard, drunk as skunk, looking up at the stars, smoking cigarettes, and praying. What the heck were you praying for, an ashtray? Sister said when I told her that story. I don't know, maybe. Didn't matter. I never felt like God was mad at me when I was a drunk. I just felt like He was patiently waiting for me to get started. I did, eventually, with His help. As soon as I decided to stand up, He was waiting there with His huge, steady, outstretched hand.
And then at some point I decided that it made sense to call Jesus God, because if I could make a God, I'd make him just like Jesus. After studying the Gospels and my own heart and the world… I decided that faith in Jesus made intellectual sense to me. I don't believe that everyone has to call God Jesus, though. I know that upsets some of you, but you have to forgive me because Jesus said so.
I've read that most people's perception of God is based on their relationship with their father. That parents teach their children what God's love is like. So it follows that after being raised by my parents, I would believe in a forgiving, present, caring God. I had good God teachers. But if you had bad God teachers, it doesn't mean that God's love for you isn't true. Just like it doesn't mean multiplication isn't true if you had bad math teachers. I think God's love is true for all of us. I truly believe that each and every one of us is carried, forgiven and loved. That we are ushered into each new moment completely forgiven for the last one;  each and every moment a brand new start. If you are stuck, I don't think God is mad at you. I think He's just patiently waiting for you to start. I don't know a whole lot, but I just KNOW this. I KNOW that there is a presence that loves you more than you can ever imagine, and that He/She/It wants you to know and feel that and rest in that a bit.
Unfortunately, I don't know how to begin a relationship with God – how to start feel like you are being carried or held if you don't already feel that way. I don't have faith directions for you.
Tish does, though.
We found this is in our mailbox last night.
Maybe you could start with that?
Believe in Something bigger than you and then believe that Something bigger than you Believes in you back?
Tish and I think God is up threr and we really think He's he's crazy wicked wild about you. We think He believes in you.
Love,
Glennon and Tish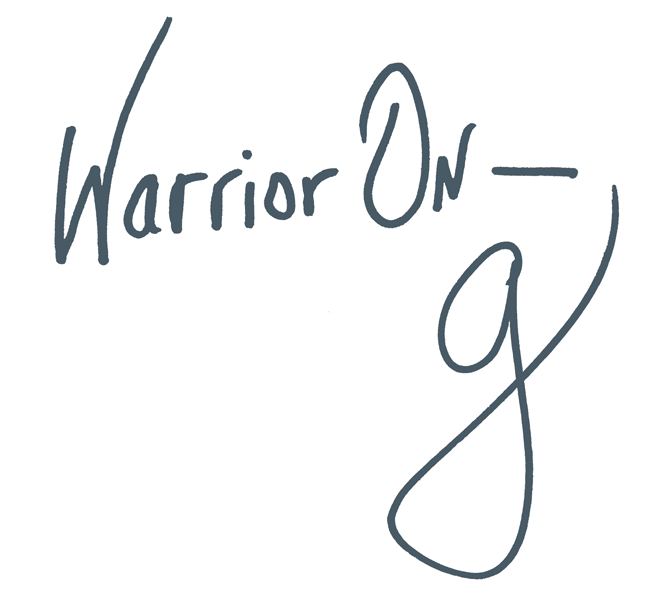 Author of the #1 New York Times Bestseller LOVE WARRIOR — ORDER HERE
Join the Momastery community on Facebook, Twitter, Instagram & Pinterest