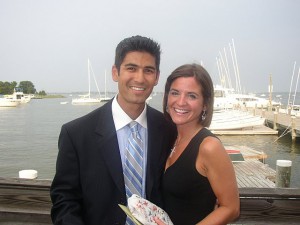 Last week Craig and I went to see a financial advisor who is helping us "start over." I sat in a big leather chair across from the advisor and watched his mouth form words like dividends and accounts and IRAS for a solid hour. I squirmed in my chair and squinted my eyes real hard at him because that usually helps me concentrate, but I did not process a word he said. It was like my brain was a racquetball wall and his words were the racquetballs and they just kept slamming into the wall of my brain and bouncing off, bouncing off, bouncing off. I wanted to quote Nemo and yell, "Look, you're really cute, kid, but I don't know what you're saying! Say the first thing again!" Instead I concentrated on not giggling. I glanced at Craig, assuming I'd see the face that means: I am smiling and nodding but I have no idea what you're talking about . . . but no fake face. Craig was with our advisor. And so I thought about interrupting with, "Excuse me, I am sure that you are making some really important points, but I am missing them. My brain doesn't work this way. Is there, by any chance, a poem that would sort of encapsulate your main money-ish message that I might be able to sit and read while you guys finish up?"
A dear friend recently told me that she doesn't get poetry, because it requires her to use her creative right brain instead of her analytical left brain. I thought, how can you not get poetry? It's one of the only things I do get.
But in that financial advisor's office, I figured it out. Oh my gosh, I thought. That's it. That's been my problem my whole life. I am missing my left brain.
I do have access to Husband's left brain, but sometimes he has to go to work or I have to go somewhere without him, and then my right brain and I are left all alone in the big world and unfortunate things tend to happen. Because my right brain and I are thinking about love and clouds and poetry and colors while other people who have their whole brain are thinking about staying between the road lines and picking their kids up from school and avoiding kitchen fires.
Yesterday I had an appointment with a dermatologist to see if she could help me look a little less thirteen. When I walked out of the office after the appointment and looked across the parking lot, I noticed with shock and awe that my van was GONE. A totally different car was in its place. I immediately freaked and dumped the contents of my purse onto the sidewalk to find my phone but obviously, no phone. So I ran after an old man who had followed me out of the office and I said, "Excuse me, sir! Someone stole my car! Can I use your cell phone to call my husband?" And he looked a little scared but he said okay, and handed me his phone. And while I dialed Craig, the old man stooped down and sweetly started picking up the contents of my purse from the sidewalk. This was a kind gesture, but a little awkward since there was a tampon, a bottle of ketchup, and an old apple core in the pile. Thankfully, Craig answered right away. He always answers right away when I'm out of the house because really, you never know what's going to happen.
I yelled into the phone, "HUSBAND! You are not going to BELIEVE THIS! Somebody STOLE THE VAN!" And Craig said, "Okay. Calm down, honey. Tell me what happened," which is his standard greeting.  And I said, "I went into my appointment and when I came out, the van was GONE and a completely different car is in my spot!" And Craig paused and then said, "Honey. Look carefully. Is the different car a red SUV?" And I said "YES! HOW DID YOU KNOW?" And Craig said, "Because you drove our Explorer, honey."
Now this development left me in an awkward position because the nice cell phone man was  still staring at me. So I said "Okay. Thank you, Husband." and I hung up. Then I took a deep breath, handed the helpful cell phone man his phone, and said, "My husband is going to call the police and then come pick me up. Thank you so much for your help." And cell phone man said, "Are you sure you're okay?" And I smiled bravely and said, "Oh, I'm fine. It's just a little scary to have your car stolen. You understand." And cell phone man said that yes, he understood. And then he got into his car and drove away. When I could no longer see cell phone man's car, I sneaked over to the Explorer, climbed in and drove home. And for the rest of the day, neither Craig nor I mentioned the fake car stealing, because it would be very insensitive to openly discuss circumstances that inevitably arise due to my half brainedness. Obviously, remembering what kind of cars one owns is a very left brain-ish job, and so it is officially information for which a half-brained person is not responsible. Especially when the half brained one is already thinking very hard about how life is just like the ocean and trying to decide whether love is blue or green, which is what my right brain and I were doing all day, thank you very much.
Eventually, I got home and the day kept rolling along. And then, all of a sudden, it was dinner time. I find it unfair and stressful that dinner time arrives every single day. I just think it's rude and presumptuous. And so I protest by ensuring that dinnertime interferes as little as possible with the natural flow of my day. In this case, I was trying to make dinner while reading, which I do often. So I held my book in one hand and tried to get the pizzas out of the freezer with the other hand, and I smacked myself very, very hard in the face with the freezer door. And now I have a big bruise on my forehead. In the exact same place I had a bruise the LAST Time I smacked myself in the face while reading and trying to retrieve pizzas from the freezer. And now I sort of feel like the morning's dramatic trip to the dermatologist was totally wasted because now my face looks a million times worse than it did yesterday.
Craig and I didn't talk about my new bruise either.
And in case you left brainers haven't figured it out yet,  love is green.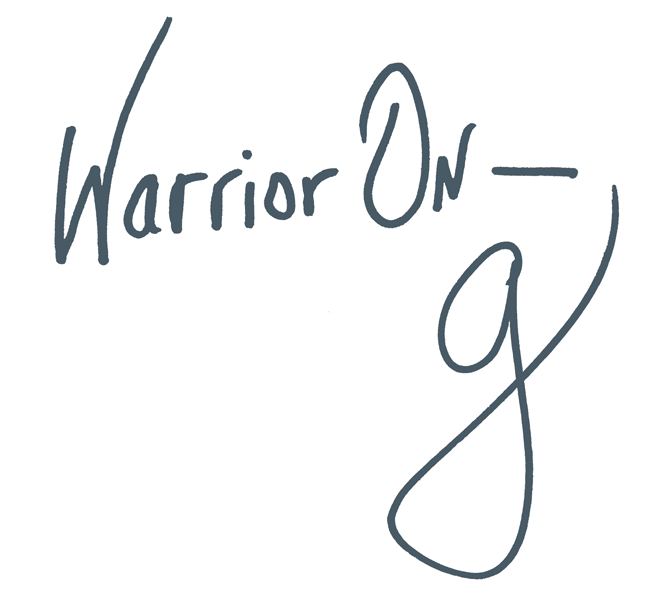 Author of the #1 New York Times Bestseller LOVE WARRIOR — ORDER HERE
Join the Momastery community on Facebook, Twitter, Instagram & Pinterest