Monkees – Meet the Croyle Family.
This is Kristin, Lance, and their eight children. The youngest,  Amirabelle,  is seven months old and the oldest,  Joey, is 18.
Kristin and Lance are deeply in love. They each describe themselves as simple people – Lance says that Kristin is tough as nails, full of energy, fun, bright, wise, faithful, and hopeful. Their home and hearts are full to bursting.
Kristin's friend, Debby, wrote recently to tell me that Kristin Croyle, wife to Lance, mother to eight, dear friend to many- has just been diagnosed with stage four pancreatic cancer. The Croyle family, their wide circle of friends, their church, and their entire community have been devastated by this news. Debby didn't have any idea who I was, or who the Monkees were. But a friend of a friend  mentioned that we help with miracles, so she decided to give us a try.
Lou, the Chairmonkee of Monkee See- Monkee Do, called the Croyle home and spoke to both Lance and Kristin. They were gracious and kind and lovely to Lou. Lou told them about the Monkees and asked them what we could do to help. Kristin requested prayer. Then she informed Lou in no uncertain terms that it was not her time to go, no matter what the doctors said. She explained that she had babies to raise. Beautiful babies to raise. She loves them each so achingly much that she refuses to leave them behind. Kristin told Lou that she was not going to die.
Lou believed her. I do, too.
We are going to grant Kristin's request and pray ceaselessly. But we are also going to offer the Croyles a living prayer. Kristin's humility wouldn't allow her to share the secret wish of her heart with Lou. But we discovered her secret wish. Monkees have ways.
The Croyles have never taken a family vacation. They are hard workers, these Croyles, and putting food on the table has required all they earn. That's always been more than  fine with them. They're an extremely grateful couple.  But Kristin recently told a friend that what she really wants right now, in the wake of her diagnosis, is to put her feet in the sand, feel the warmth of the sun on her shoulders, stare out at the big, big ocean, and listen to Lance and her children play in the surf . . . for the first time.
DONE.
This group – this Monkee group, many of whom have been together for years and many of whom were brought here by a post about Kairos– is going to provide a week of kairos to a family who needs it.
Thanks to Lou and Lance's sister, Kelly, we have reserved a house for the Croyles. Here it is. It's on Captiva, on the Southern Gulf side of Florida. Captiva is known for its tranquility, seashells, and sunsets. Perfect. Look, there are already ten chairs all  set up and ready. We'll just need a little beach jumper for Amirabelle.
The Monkees will fly the ten Croyles – plus Joey's adorable girlfriend – from Pennsylvania to this beautiful place. We will pay for their flights. We will pay for their house and we will pay for their food. Maybe we'll even hire a chef. We will hire a photographer to take family pictures on the beach. Kristin's children will swim with the dolphins. Lance will take a deep breath or two. And Kristin will sit on the beach and soak up the sun and the energy and the prayers and the inspiration she needs to come home and kick cancer's ass. Because it is not her time. Because Kristin has some babies to raise.
We are going to raise this money, one Monkee at a time, as a team.
Here's the catch –  no Monkee is allowed to donate more than $25 per day.
These Love Projects are as much for the givers as they are for the receivers  – and we want as many human beings as possible to be part of this miracle. We want thousands of souls  invested in this family . . . thousands of people praying and sending healing energy and love towards Kristin.
Heal her, God. Heal her completely and fully. Shock the doctors, God. Send Kristin home to love those beautiful babies and live out her one, precious, irreplaceable life. 
In the meantime . . .
Please, go to the PayPal button on the right side of the blog  (in the middle of the column) and donate whatever you can- 5, 10, or 25 dollars.
Then think of five friends who have a heart and twenty five dollars and invite them to share in this miracle, too.
Come back each day. I'll let you know how we're doing.  Also – prayers, please. This vacation will not be the Croyles' miracle. We expect nothing less than Healing. Complete and total healing. Then we celebrate like we've never celebrated before.
Let's do this. For Kristin. For ourselves. For Love.
Love,
Debby, Kelly,  Lou and G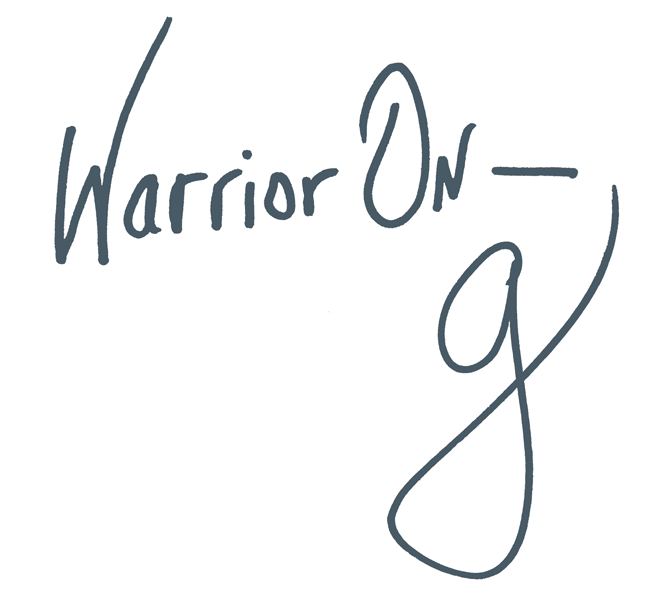 Author of the #1 New York Times Bestseller LOVE WARRIOR — ORDER HERE
Join the Momastery community on Facebook, Twitter, Instagram & Pinterest