MONKEES . . . Meet Junia.
***************
Dear Monkees,
Hello, my friends! I feel so privileged to share this story and to have heard some of yours. Momastery is such an inspiring thing to be a part of. You all (we all!) are incredible. Here is my Monkee Love Project Story . . .
I met the beautiful family in July and didn't know they were all brothers and sisters. Slowly the pieces began to fit, the recognition of the smile on another's face. Six kids between the ages of 5 and 12 years old.
They blended in with all the other children, except for Jairus. Something was different about him. You could tell he was carrying some burdens, but when he laughed, you could hear the birds.
When school started, the family troop would come to the after school program I run, whooping and hollering. Natalie, the only girl, began to shine once her teacher encouraged her incredible intelligence. I met the youngest, the 6th, in October when the kids started coming to church with me. All the while Jairus seemed to be getting harder and harder to reach.
And that's when we started hearing about what home was like for these beautiful children. Home was a house without furniture except for two mattresses that the six of them shared, where clothes piled up because there was no money to pay for water to wash them. The fridge was mostly empty except for a couple of leftover items from a fast food place. In Bankhead, grocery stores don't exist unless you count the corner gas station. I talked to their mom, who was braiding hair on the side without anything full time, trying desperately to make ends meet for her children.
When you meet heartbreak, sometimes you kick and scream. Sometimes you cry. Sometimes you give up. I have been learning for the past few years that the only thing to do with a broken heart is to share the pieces in hopes the seeds will grow. Mary Oliver says,
"I tell you this to break your heart, by which I mean only that it break open and never close again to the rest of the world."
It seems like hearts are broken  in order to invite others in, which to me sounds dreadful and completely unsafe. I, of course, would rather find myself a pint of Ben & Jerry's and a glass of wine with which to commiserate. Or I could watch a sad movie. Or I could just sit and cry about the injustice in the world. And I've done all of that.
Most all of the families I work with live below the poverty line. Many of them are living in a homeless transitional facility. Most of them are single parents struggling to make it. They are also some of the most amazing people I've ever met. When you get to know people, when they become part of your lives, you can't sit back and just sympathize. You realize that your destinies are tied to each other. You begin to understand that, as Frederick Buechner puts it:
 "Your life and my life flow into each other as wave flows into wave, and unless there is peace and joy and freedom for you, there can be no real peace or joy or freedom for me. To see reality–not as we expect it to be but as it is–is to see that unless we live for each other and in and through each other, we do not really live very satisfactorily. That there can really be life only where there really is, in just this sense – love."
Where do we start? Well, I decided to share my heartache instead of trying to hold and control it and ultimately be either suffocated or hardened. Something caught my spirit one morning and whispered. "Just ask for help." That's where you all come in. I thought of Momastery's Holiday Hands Love Project. I contacted Glennon. She and I started emailing back and forth. My favorite thing she said was, "I'm ready to pull a Ty Pennington on these folks." So through Momastery,  I got this family their very own Monkee family. Five Monkee families that wanted to be a part of the loving and raised over $3,000.
Now I want to tell you that after that it was like the Fairy Godmother showed up from Cinderella and the house just appeared and everyone's problems were fixed. But to tell you that would be an injustice to all. It was messy. Anything worth doing is. Even though it was tough –  in the process, I began to fall in love with this family of "wild things."  These kids really are beautiful. Joel wants to play football in high school and is remarkably responsible and independent. His brother, Jairus has such a hard time with learning, but is the best helper to the younger children. He's training to be a soccer coach. The middle child, Jeremy is so mischievous and loves Boy Scouts. Natalie tries to maintain her Only Girl identity with lots of sass and constantly talks about wanting a slumber party. Aaron has a smile that will melt your heart. And, the youngest, Darrius, well he's 4. He's full of energy and loves, well, mostly just snacks.
The home makeover involved battling bed bugs, bunk bed hunting all over the city, lots of laundry, working with a church small group and friends with trucks and building skills, shopping with Tia for sheets, transforming my car into a school bus to and from the hotel, and getting the family a new lock for the their doors. In the end we were able to buy 3 bunk beds, 1 queen sized for mom, a couch and loveseat, dining room table and chairs, LOTS of hangers, a weekend vacation of parks and hotel stays, and a new front door lock and key. But, more importantly than any of that, we built a connection and a trust.  This family learned that people cared enough to do really, really hard things for them.
The night they moved in, you could see the anticipation and joy all over their faces. After two weeks of preparation, Darrius finally got to sleep in his transformer sheets.
I picked the kids up this week for church and Mom was gone all day trying to find work. I went back to check on them later that night and they were all curled up under blankets one Monkee family made, nestled in between elbows and toes. Turns out bunk beds aren't as comforting as the warmth of another body telling you that you're safe. N* thanked me for coming and the youngest, Darrius, kissed me on the cheek and Natalie said, "I love you, Miss." My heart melted over the floor where they were sleeping.
Thank you for being a part of this. Thank you for being a community that dares to do hard things. Please keep praying for this family. Life is hard – and continues to be. If you're interested in hearing more about what we do, you can follow us www.facebook.com/COREafterSchool or visit the website of the nonprofit I work for www.cityofrefugeinc.com . I'll be posting updates about this family and many others that are a part of our community.
Love, Nia
****************
THAT IS WHAT I'M TALKING ABOUT, MONKEES. YAAAAAAHOOOOO!!!! IYIYIYIYIYIYIY!!!!!! Don't tell me you can't change the world.  I won't hear it. The Monkees won't hear it. We have proof otherwise.
Listen,  Monkees.  I want you to get a good night's sleep. Thursday we will begin the biggest Love Project that Momastery has ever launched.
WE BELONG TO EACH OTHER.
WE CAN DO HARD THINGS.
LOVE. WINS.
Love and Peace and JOY to you, sister and brother Monkees everywhere.
And thank you, especially, to the Love Warriors on the front lines –  like Junia. You are the real deal, lady.
Love,
G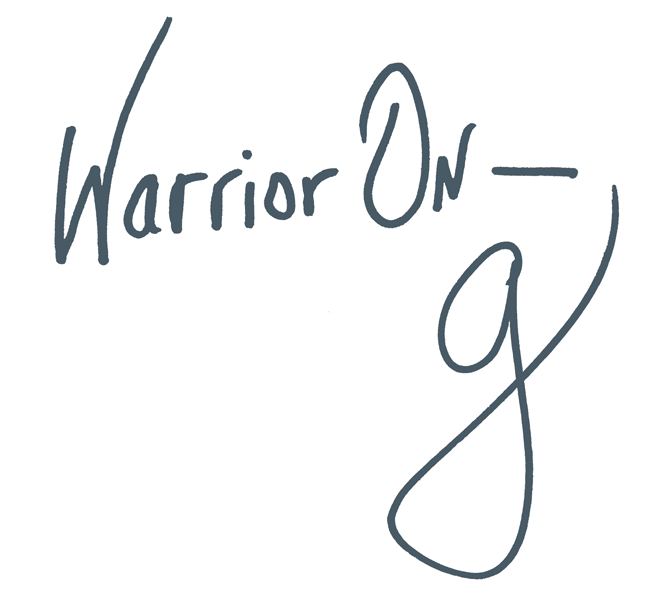 Author of the #1 New York Times Bestseller LOVE WARRIOR — ORDER HERE
Join the Momastery community on Facebook, Twitter, Instagram & Pinterest