I was at a zoo last month taking a boat ride through the "monkey islands." The monkee islands are teeny pieces of land upon which each separate monkey lives. The islands are strewn throughout a big, beautiful body of water. There are no visible fences or barriers on the islands, but each monkey stays put anyway. I felt uncomfortable during the ride. The monkeys stood on the edges of their little islands and stared at us staring back at them. They seemed so human – and to me they looked lonely and sad. I felt a little ashamed, riding around, staring at them for my own amusement. I got the feeling that the other boat riders were uncomfortable too, because no one was talking. I raised my hand. Craig cringed. The tour director smiled and nodded at me. I said, "Why don't the monkees just leave their islands? It looks like they could so easily escape." The guide said, "They could, you're right. They could easily get to each other's islands or escape the entire zoo pretty easily. Their problem is, they don't know that they can swim. Each stays on her little island because she doesn't know she can swim."
One of the most important parts of me is the recovering part. I am a recovering alcoholic, bulimic, druggie, liar, and jerk. The collateral and internal damage of my addictions once led me to sit alone on a couch in the filthy basement of an old boyfriend's house and thoughtfully consider suicide.
Still. I consider each of those addicted years be a gift. Yes, there was suffering, but addiction was my path, and I needed to walk (crawl) it. I am not ashamed of my demons. They make me who I am, and I like who I am. I'm wild about myself, to tell you the God's honest truth. And here's a magical gift that came of that suffering: I am able to remember and write about what it was like to be an addict. I am able to explain why I chose it, how badly it hurt, and why I couldn't escape for so long. This is something that people who are currently addicted can't do. I certainly couldn't have spoken for myself while I was addicted. Addiction is like being swallowed up by a whale. The addict is still in there – whole, screaming, human, precious and terrified – but all anyone can hear or see is the silent damn whale. It's a nightmare. For those inside and outside the whale.
So I write about addiction. For all those addicted Monkees, whom I love so very, very much. So they will know that someone understands, and that someone will try to speak for them while they can't. My Lovies – you are not bad, you are beautiful. You're just swallowed up, and you need to start believing that you can swim your way out.
I also write for those who love addicts and want them back so badly. I don't have advice for you. I just have stories. We share what we have and then pray that it helps.
Sisters, Everyday
My decision to get sober was more like a weary surrender than a bold march into battle. After I had allowed my life to fall into a thousand pieces for the thousandth time, Bubba and Tisha planned a loving intervention. Then I found out I was pregnant with Chase and I realized that I was running out of people and options. At the time, the path of least resistance seemed to be sobriety.
It's not a cry that you hear at night, it's not somebody who's seen the light, it's a cold and it's a broken hallelujah.
I called Sister and told her to do that thing she always does, which is to figure out what the hell I'm supposed to do next, and then make that thing happen. A few hours later she gathered up my broken, cold, shaking self and drove us to our first AA meeting. Afterwards we came home, sat on my bed together and stared at the disaster on my bedroom floor. During my drinking decades, I lived like a pig. My room was nothing but a hazardous pile of stilettos, tube tops, wine bottles, ash trays, and old magazines. I valued nothing. Everything that came into my life was disposable – clothes, opportunities, people. My bedroom looked like my insides had spilled out onto the floor.
After a few minutes of quiet, Sister climbed down from the bed and started picking things up, one piece of trash at a time. She threw away the wine bottles and the cigarettes, she folded the tube tops, she gently tossed the magazines. I watched for awhile, and then joined her. We hung up every piece of clothing, wiped down every surface, poured out every hidden bottle of booze. We worked, silently, side by side, for two hours. Then we sat back down on my bed and held hands. My room looked so different. It looked like a place a girl might want to live again. I wondered if my head and my heart might one day be places I'd like to live again, too. It was the beginning of starting over.
The remarkable thing about that day is that it wasn't remarkable. What Sister did for me that day is what she does for me every day.
I find life to be quite difficult. Painfully difficult and equally beautiful. Sometimes I wonder if I am missing some sort of protective layer that others seem to have which keeps them from crumbling and crying more. But then I remember that God gave me Sister as my layer of protection. I feel insulated from every painful and beautiful moment, because instead of being consumed, I am usually wondering…how will I explain this to her? What will she say? That's probably how I became a writer, because most of my life I am simultaneously living and reshaping my experiences into stories for my Sister.
I do this because when I tell her my stories, her response sorts things out for me. Her voice and her face are mirrors to me. They say, everyday… It's allright, Glennon. It's allright.
Please, if you can, try not to teach me that it's not healthy to depend on another human being this completely. I'm well aware. It's terrifying. It's why every time she leaves my house I stand at the front door and pray that she'll make it to her bed safely. Please God, just get her home safely. I'm not saying it's right, I'm just saying that it is.
We have a lot of songs, Sister and I. This is the one though, that feels to me like it was written for Us.
And it's for you today, Monkees. Save somebody's life today. Swim.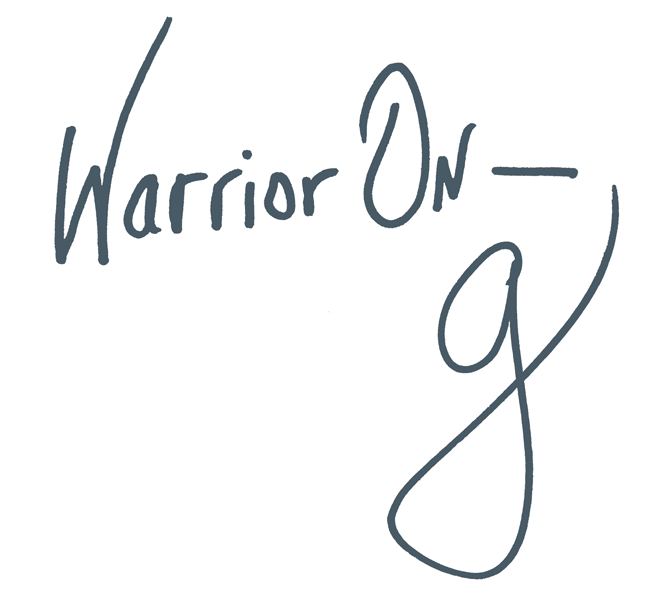 Author of the #1 New York Times Bestseller LOVE WARRIOR — ORDER HERE
Join the Momastery community on Facebook, Twitter, Instagram & Pinterest