We are each other's business. We are each other's harvest and magnitude and bond.
Gwendolyn Brooks
One more post. Just one more before Christmas.
It seems the Monkees have developed a reputation for miracle making. Or, more likely, for taking the time to send enough love and energy and prayer into the universe to shake things up a bit.
So, along with all the beautiful stories we read and share here, we are also faced with our share of the brutal stories. And that is okay. That is real – that is Life. Life is brutiful. The brutal and the beautiful cannot be separated, we must embrace both or neither.

I received this letter from a dear friend of Sister's yesterday. Please read it and do whatever you feel led to do. Cry, donate, pray, join Ava's facebook page, write to her mommy and daddy, take a moment of gratitude or agony or silence. Just a moment to remember that We Belong To Each Other. It'll help. I don't know how, I just know it does.
The two phrases most often repeated in the Bible:
1. Remember
2. Do Not Be Afraid
I love you, baby Ava. I will pray for you everyday.
Love, G
*********
Dear Glennon,
My name is Kerry and we actually met at Mandy's wedding, I was there with my husband who is very close with Johnny. I have been a silent monkee of yours since your sisters wedding and have quietly celebrated all that the monkees have done for people, especially over the last few weeks. I am also a huge fan of Beyonce!!!
But now, unfortunately, there has been a terrible, terrible accident and I was hoping you could ask the monkees for some help. Our friend, George DelRicco was given news last Friday that no parent would want to hear. His wife and 18 month old daughter were sitting at a traffic light when out of nowhere a man slammed right into them. His daughter Ava was flown to Johns Hopkins where she is now fighting for her life. His wife was also transported to the same hospital where she is suffering from several broken bones. Unfortunately, this accident could have been prevented as the man driving the truck was found to be on PCP. Here is the latest article:
http://smnewsnet.com/archives/6602
As a mother of two little girls myself, I just can't seem to shake this feeling of "what if"….what if this was my little girl?? What would I do if my little girl was hospitalized? Who would I turn to??
Our friends are joining together to do whatever we can to help George out. Many of us went to school with him as he was a football player for VA Tech.
I am hoping Glennon you wouldn't mind asking the monkees to spread the word about baby Ava? If they can donate to help this family ease the burden of growing medical bills then there is a page on Facebook called "DelRicco Benefit Fund" where there is information to donate to the family.
Although donations would be an amazing gift for this family, I am also asking for prayers….lots of them!!! This little girl needs any and all good vibes going her way so if you could also ask them for this, we would be so very grateful to you!!!
There is some information below. Again, anything you could do to help spread the word about baby Ava would be appreciated!!!
Sincerely,
Kerry Brophy
For those who would like to make a donation, they can make them through
www.paypal.com
please use the following as your donation recipient:
[email protected]
gmail.com
On Facebook there is the DelRicco Benefit Fund for them to "like" and to add any comments for Baby Ava!!
Kay, so The Monkees are officially on Ava's team now. Please go tell her that you're fighting for her, however it is that you fight.
And please visit the Momastery Facebook page for more prayer requests. You don't need money to make a difference. You just need a Moment to Remember.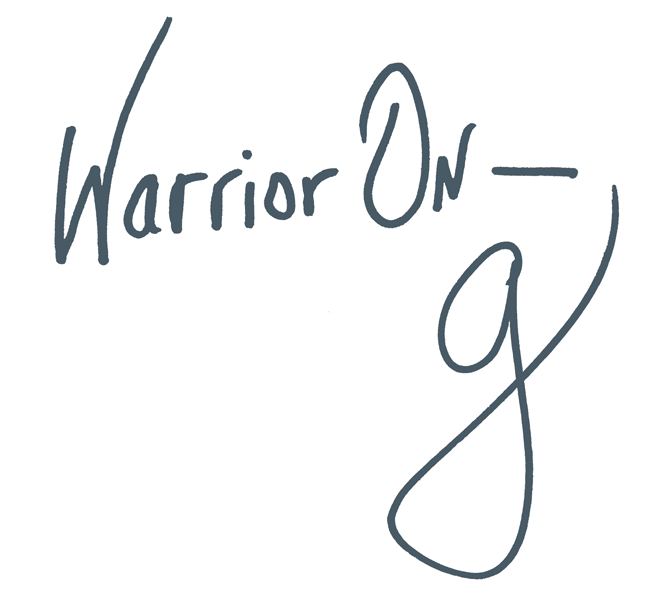 Author of the #1 New York Times Bestseller LOVE WARRIOR — ORDER HERE
Join the Momastery community on Facebook, Twitter, Instagram & Pinterest