Monkees. I love and miss you so. Please allow me to make this post short, sweet, and poorly written- kind of like this poem Tish recently gave me.

To Mom

Roses are red. Acshually somtimes pink.
I am not sure what colors vilets are. I do not think I hav seen one.
Riting poems are hard and boring. I like colring.

-TM
First, I'll tell you that Babble didn't pick us for any of their best blog categories . . .even though we finished second in the popular vote. I feel kind of sad about that, and I also feel embarrassed about feeling sad about that. So, anyway. Moving along to more important things.
It's almost Christmas. I have so much to tell you and so little time. So much about what's going on in my heart and head these days . . . so much about Jesus and how people who believe in Him should celebrate their bottoms off and how people who don't believe in the Jesus as God part still have so much to celebrate in Jesus' Story.

You do not have to believe a story really happened to believe it is true. Like this: this story never really happened. But it's certainly true, right?
And so we can all celebrate the Jesus story . . . whether we believe it happened – like I do – or not. Either way- we can celebrate the beautiful, revolutionary idea of Love entering the scary world defenseless. That's what we do here, right? That's what Monkees do at Momastery and beyond- in the big world. We show up, armorless, even when we might get hurt. Because Love is more important than self-preservation. That's the Christmas story to me. We can all celebrate that kind of courage and Truth. We can all celebrate that in the end – Love Wins.
There are also about seven million stories I could tell you about Holiday Hands. The magic just keeps pouring in and I will find a way to place every story in your generous and beautiful hands one day soon. It never ends. We just sent a large check to Higher Ground, a home in NY that cares for families affected by HIV/AIDS. There's a straight up Monkee Home makeover happening in Atlanta right now – we found a mama with six kids and no beds and not a whole lotta hope. So a Monkee family partnered with an Atlanta non-profit and this precious family is getting new carpets, new paint, seven brand new beds, and job counseling for mom so this recovery will be sustainable. Kay.
And hundreds. I am telling you that HUNDREDS of mothers all over this country opened their door one morning and found a box on their doorstep from another mother they'd never met and likely never will. There were boxes filled with toys for littles, money for groceries and bills, beautiful jewelry and Nikon Cameras and Ipads and homemade mittens and oodles of warm clothes for littles. These mamas opened boxes filled with Love and Hope. This experience changed the world for the mamas who gave and the mamas who received.
Please, please don't tell me that changing the world is hard. It's easy as pie.
Actually pie is really hard. I would NEVER try making pie. It's easy as Oreos, then.

And – Baby Emily is home and thriving. Her parents believe that your love and prayers and care and energy and painted hands helped save her. Monkees are feeding Emily's family for the twelve days of Christmas and Monkees have helped the family with Christmas shopping and wrapping. I'll be delivering a Christmas Eve meal to the family, from the Monkees. Obviously, I'm having it catered instead of cooking because as Craig said, "the family has been through enough." The point is that she's home. The doctors thought she might never make it back there, but that little Monkee showed them.

Monkee Amy and I have been working hard on the new blog. It's going to look similar, but it will explain who we are more clearly. I receive at least one email a day asking, "G- can you tell me how to become a Monkee?" So I felt we needed to be clear that Momastery is for everyone. Everybody's in, baby. If you want to be a Monkee- you already are a Monkee. If all goes well, our grandish re-opening will coincide with the New Year.
A New Year is coming. It's gonna be a good one. I plan to take really good care of myself this year. We must fill up if we hope to empty out. I'm going to start by practicing yoga more often. My friend Ursula, who is very, very special, has offered four free five pack classes to her heavenly yoga studio –Inner Power Yoga. You might remember Inner Power from this post. Ursula and I have been crossing paths for awhile now, and I think she's supposed to be one of my Teachers. If any of you local Monkees would like to join Urusula and me for some deep breathing and self care in January, please comment and we will send your free package. And please, if you're a Christian, don't worry that practicing yoga is cheating on Jesus. It's not. It's a spiritual practice – like fasting or tithing or prayer- that anyone can practice to get closer to their God or their peace. It's okay. It's "Be Still and know I'm God." That's what it is for me.
Also -Monkees.
All is said and done, now. I've connected every Monkee family that I can –and I still find myself with four Target Gift Cards. I think they are each worth $50. I also have a $25 gift card to TJ Maxx and one from Wal-Mart for $25.
If you need one – or if you have a friend or acquaintance who needs one, please comment (so others know it's been claimed) and then email me your address and which one you'd like. I'll send them out today. Since I don't make decisions about worthiness, ever, I'll send them to the first Lovies who ask.
Thank you, for trusting me to work on these projects for you- Holiday Hands and Momastery. I'm honored and humbled inspired and just – so incredibly grateful.
Merry Christmas, Monkees.
Love, Glennon
PS. Oh, this too.

PPS. Also, this.
* The pic was taken by Amber at Little Moon photography. She is phenomenal. An hour before that picture was taken I was literally crying. Bawling. Because I was Lymie and my kids were being so bad. SO BAD. And look how pretty she still made us. Go see her. Love.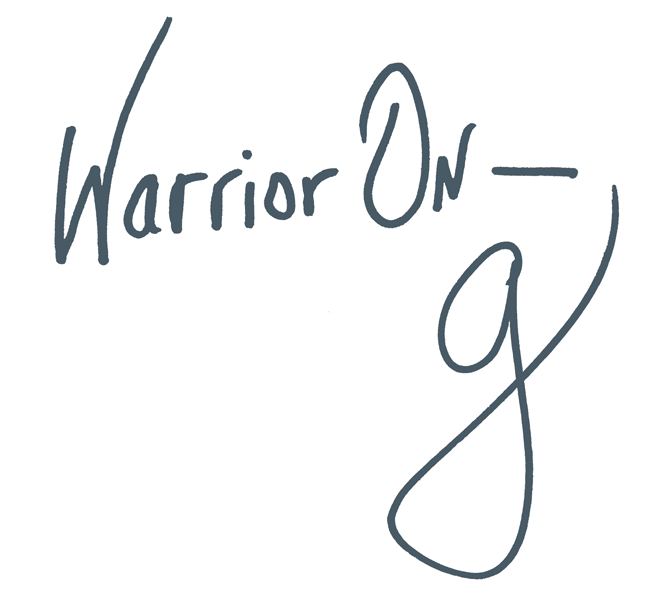 Author of the #1 New York Times Bestseller LOVE WARRIOR — ORDER HERE
Join the Momastery community on Facebook, Twitter, Instagram & Pinterest