The only thing necessary for the triumph of evil is for good men (and women) to do nothing. – Edmund Burke
Dear America,
We should not rest until there is a full accounting of what took place at Penn State from 1977 to today. We need a full investigation of Sandusky's "charity," The Second Mile. We need to know exactly what officials at Penn State and The Second Mile knew and when they knew it. We need to know who took action and who took none. We need to hold people who have chosen public lives of service to youth responsible for allowing children to be raped.
We need to care enough. America needs to care about its children. If we do not protect our children . . . who are we?
While we're (rightfully) lashing out at the group of men at Penn State who allowed children to be raped – let us also look within. We can learn from this disaster. We can remember what is so obvious but seems to be forgotten so easily – that we should place NO priority above the well-being of our fellow human beings. No institution, no ideology, no career, no amount of money, no damn iconic reputation should ever take priority over the health and safety of a single human being.
We need to put first things first, for God's sake.
In honor of all of Sandusky's rape victims, I make the following solemn pledge:
If I ever witness a child being abused – or hear about a child being abused – first, second, or third hand – I will report it immediately to police and follow up every single day until the case has been thoroughly investigated. If it is not investigated to my satisfaction, I'll go to the media.
I pledge to do this because NOTHING is more important than the body and soul of a child.
Love, G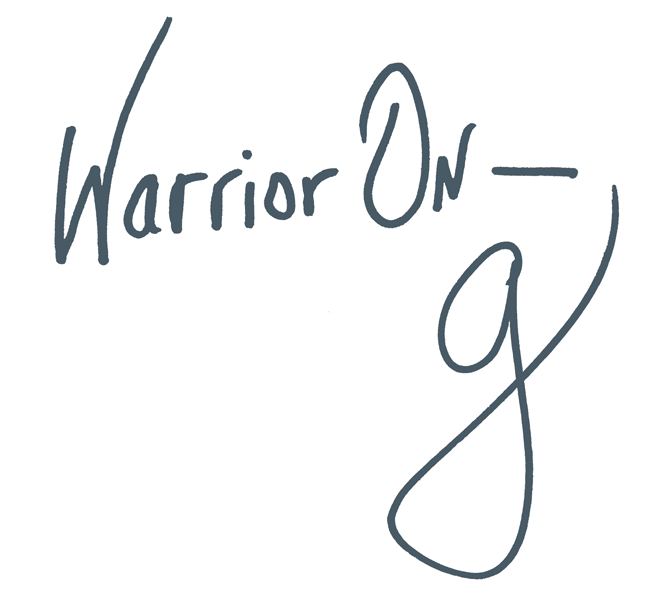 Author of the #1 New York Times Bestseller LOVE WARRIOR — ORDER HERE
Join the Momastery community on Facebook, Twitter, Instagram & Pinterest