"The poverty of being lonely, being uncared for and unwanted . . . this is the greatest poverty. We must start in our own homes to alleviate this type of poverty." – Mama T
The miracles that have unfolded during the past few weeks are going to take me a while to process and weave into stories for you. Stories are better than numbers- but numbers are what I'm swimming in, so I'll throw a few out there . . . we've paid one Monkee's $1000 adoption costs. We've served thirty seven families through 165 Monkees (so far). The requests and offers that have poured in via email have doubled those posted on the blog. They've all been granted or accepted. We've sent three ipads to kids who need them for therapy. Zero people have asked me if their donations are tax deductible. Checks and gift cards from God knows who have arrived at my home by the dozens. Several thousands of dollars have exchanged Monkee hands. I've learned how to make a spread sheet. YES, after tears and tantrums, but I learned. They work, those things.
The stories are better than the numbers, though. MIRACULOUS stories about beautiful people abound. For now, I'm keeping them in my heart. Can't tell them yet, because our work's not done.
Here is what I've learned during the past three miraculous weeks.
Those who have made requests and those who have offered gifts . . . both groups of people are givers.
This is huge, I think:
What we're doing here- The Truth about Holiday Hands . . . is that we're not really just helping people buy stuff. We're not trying to alleviate material poverty.
Here is what we're really doing: We're alleviating the poverty of loneliness. The poverty of disconnection. The poverty of feeling unneeded and unwanted . . . the greatest poverty that my hero, Mama T, referred to above. And that kind of awful poverty is alleviated by receiving AND by giving.
Because when the givers give they remember . . . I am needed. I am powerful. I am capable of Loving my neighbors. There is enough. And when the receivers receive they remember . . . I am loved. I am cared for. I am not alone. I have not been forgotten. There is enough.
And that's why we don't need to judge whether someone's particular need is worthy. It doesn't matter. Because we are not really about meeting that particular need. We are just meeting that particular need in an effort to meet the REAL need. Which is: "TELL ME I'M NOT ALONE. PROVE TO ME THAT LOVE WINS." We just prove it through a gift card, or a handwritten letter, or a check for $15 dollars or $1000, or a box full of well loved toys or a new ipad or a handmade tea cosie, or an email.
So that's why if somebody tells me she needs a ferret, I'm gonna find a way to get her a ferret.
Because it's not about the gift. It's about what the gift represents. It's about Love. It's about reminding each other that We Belong To Each Other. It's about proving what we believe: that Love Wins. You gotta prove what you believe to somebody, even if it's just to yourself. Otherwise your belief doesn't matter much.
*Sweet Jesus, please don't tell me you need a ferret. Scared.
Now, down to Monkee Business. So far we've placed about 175 Monkees in Monkee Holiday Families.
"He places the lonely in families. He sets free the prisoners and gives them joy." – Psalm 68:8
As of this morning, I still had fifteen Monkees waiting to be matched. Fifteen Monkees chomping at the bit to GIVE.
I've got you ladies. You are on my trustee spreadsheet. I've not forgotten you.
This morning, I received a message about a mother of five struggling with cancer, so a few of you waiting Monkees will be matched with this family this evening. Expect an email from me regarding your new Monkee Family.
Here is where I'd like to go from here:
If you have requested help, but have not yet received an email from me matching you with a Monkee family . . . please email me right away at momastery(at)gmail(dot)com. If you already have emailed me, please do it again and be patient with me. It might take me a while to get it all right, but we will leave no Monkee behind.
Also- I definitely have (at least) another week left in me to dedicate to this project. So go ahead and get quiet and listen. Listen for the name God whispers into your ear, and then send this post to her or him or them. There is enough. We can help more people and allow more people to help.
And to you – If you need: ASK. If you have: OFFER. Become a part of this miracle, one way or another.
Finally, I just wanted to say thank you. Being a part of this Love Project is one of the greatest honors of my life.
Love, G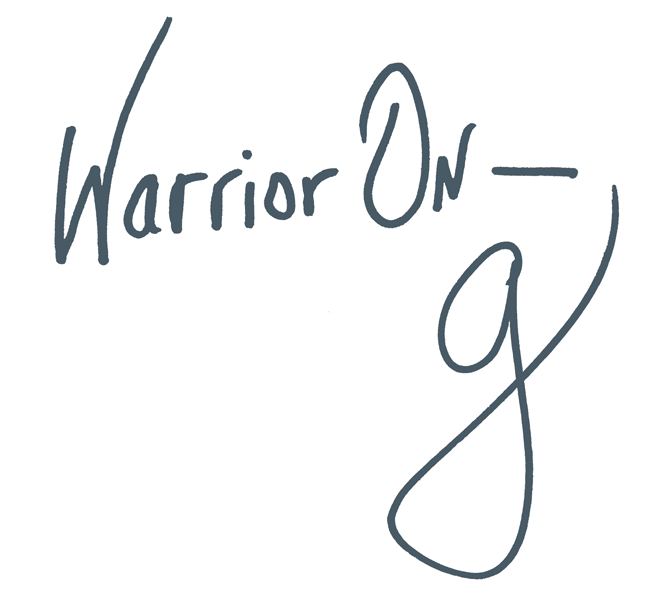 Author of the #1 New York Times Bestseller LOVE WARRIOR — ORDER HERE
Join Glennon on Facebook, Twitter, & Instagram