"Even if your hands are shaking . . . and your faith is broken. Even as the eyes are closing . . . do it with a heart wide open. Say What You Need to Say…"
Thank you, Sarah…for being brave enough to Say What You Need to Say.
************
Hi, my name is Sarah and I have post-partum depression.
Thanks to Glennon, who has cured me of the need to measure up to her blogging standards, and after much agonizing, procrastinating and rewriting, it finally dawned on me that I don't need to tell you all my story and teach you something about post-partum depression (PPD).
Instead, I just want to have a conversation. And maybe while we're talking, you might have a "me too" or "aha" moment. Because I believe that it's not PPD that kills mothers, it's the silence that surrounds it. It's how much like an untouchable you feel while experiencing it; an outcast. Even among your closest, most supportive friends, spouses, sisters, mothers. At least that's how it felt to me. By admitting I had PPD, I felt I was breaking the universal law decreeing that women are born to be warm, natural, stable mothers. Like I was breaking up the band…
Things are much better now, but I still don't really feel like a true success story–my oldest son turned 4 years old in November, his little brother turns 2 in March. I'm still dealing with PPD, but in ever-changing ways. Just when you feel like you've really gotten one over on it, it bites you in the ass. That has been the hardest lesson for me, that I have to be ever vigilant in order to maintain the balance I've clawed may way back to. Frankly, it tires me to be that vigilant. But on most days, I'd tell you—joyfully–that I love my children, my husband, my life as a mother.
I'll start things off by laying it out there and doing what Brené Brown, a wonderful researcher, teacher and writer, calls "speaking shame:"
I suffered from PPD with both of my kids, but didn't get help until the second one. Yes, I went to therapy weekly once I got help, for over a year. Yes, I just saw my therapist again a few weeks ago for the first time in almost 6 months. No, I'm not taking medication. But I think almost weekly about trying it just to see whether I'll feel better more consistently. Yes, my husband is supportive and wants me to get better. But no, he doesn't really understand it and might never do so.
Yes, my oldest son would tell his Daddy that he didn't want to be alone with me because I "yelled at him and cried all the time." No, I didn't think I was suicidal, but then had thoughts about how much better off my family would be without me. Running away was another possibility.
Yes, there were a few times when I was afraid I might hurt my second son. No, I did not tell that to my therapist. Yes, I put him in his crib, crying (both of us), and walked away when I felt that way. No, I never hurt him. Yes, it ripped a hole in my heart, and continues to, when I think about it. Yes, I'm caught off guard many days with waves of nausea-inducing shame for aiming that much anger toward a small, helpless baby. Yes, I have a normal, loving bond now with both of my boys.
Yes, walking, fresh air and time alone helped. Yes, yoga helped. No, bubble baths and wine did not help. Yes, getting four consecutive hours of sleep for several nights in a row helped, a lot. Yes, I seethed with hate for my husband for a long time, for no clearly apparent reason. Yes, our relationship suffered. No, we never went to couples counseling. Yes, I wish we had. Yes, I had to hire a babysitter to stay with me and my sons when my husband played golf every Monday night during the summer my second was born. Yes, I called him on the phone, hysterical, the first time he tried to leave me alone with my two boys to play golf. Yes, I was working full time when I was in therapy, still fighting PPD. Yes, it sucked. Yes, I did tell a few colleagues.
No, I don't plan to have any more children. Yes, I'm happy with that decision. No, I didn't have complicated pregnancies or deliveries. Yes, I needed and enjoyed therapy.
Of course, there is much more, but I think this is enough for now.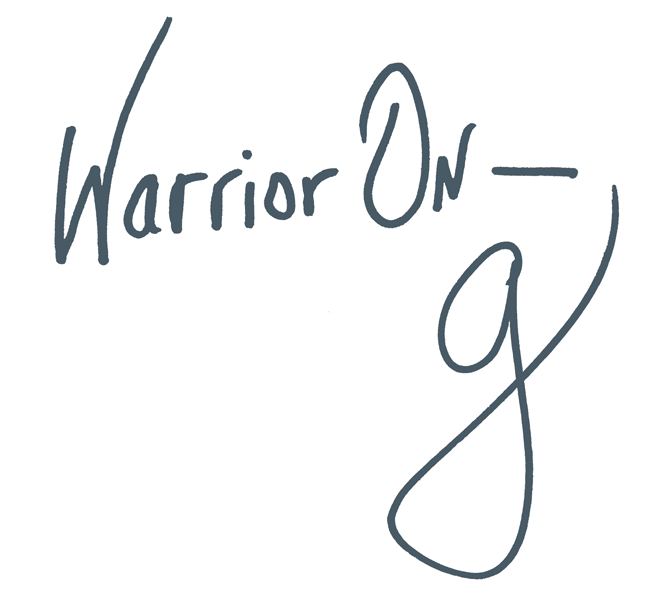 Author of the #1 New York Times Bestseller LOVE WARRIOR — ORDER HERE
Join the Momastery community on Facebook, Twitter, Instagram & Pinterest