Oh, my Lovies.
First, it appears that as of December 1…We Monkees will have our own newspaper column!
Our column will appear in a wonderful, positive, classy paper which is edited by a visionary who loves us and respects what we are doing here. When he first contacted me, I was skeptical. But after speaking with him for two hours last weekend, I have come to believe that this was meant to be for us. He's a Monkee, you guys. He and his wife read the blog every day . . . they've read every single post. He called us "magical." He used the words "in awe" several times. He told me that we were his leaders. Before us, his leader was Phil from Modern Family and so I am just really, really impressed because clearly he chooses his leaders very carefully. I trust him with our message of love and peace and BOO to housework. So I said, Okay, New Friend. You can put us in print. Please be careful. And he said, I understand what you mean, I will be careful. Keep doing what you're doing. It's important. He gets it. He gets us.
I'm not sure what our column will be named. I actually had a column once before . . . it was in my high school newspaper and I named it "Nothin' But a G Thang." With an a. Oh, Lord. I actually don't think we should talk about that anymore. I just think it's a good idea to let our new editor friend choose the name this time around.
Anyway, Congratulations, Monkees. You were right. People want more of this community of love you've worked hard to create. People understand that this is the way it was meant to be. I'll share the rest of the column details when it's time.
Speaking of The Way it was Meant To Be . . . next week we'll hold our auction to send Evy to camp and bring Tova's daughter home from Swaziland. We're gonna earn our turkey dinners this year, Monkees.

And we're gonna offer you a sneak peak today. Today, today, today!
Listen to me, because this is really something special.
Our country's Secret Service Special Operations unit has donated to our auction a pair of impossible-to-come-by tickets to a Candlelight Tour of the White House on December 20th at 3pm.
That whole sentence is just so beautiful and fancy I can hardly stand it.
Ever since I heard about this donation, I've been dreaming about dressing up and taking Chase to our nation's capital for this tour. About walking around the awe-inspiring hallways of the White House and telling Chase how we came by the tickets . . . how our military donated the tickets for Evy and Tova's African daughter.
If that won't put you in holiday spirit, Lovies, I'm really not sure what will.
If you're interested in bidding on this unique experience, please head over to our Momastery Auction Blog and post your best bid in the comments section. We will close this auction and announce the winner tomorrow at noon. The money from the winning bidder will be collected through a paypal account and all proceeds will be divided between Evy's and Tova's families.
If you have any suggestions about how to make the auction flow better, please comment here. Andrea and I are going to use the next few days to work out the kinks so we're ready to roll with the rest of the auction on Monday!
Monkees, please take deep breaths and be gentle with yourselves today.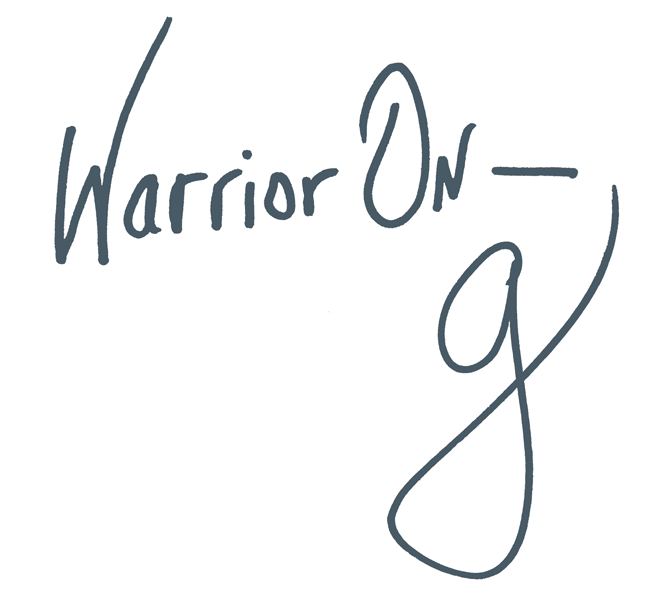 Author of the #1 New York Times Bestseller LOVE WARRIOR — ORDER HERE
Join the Momastery community on Facebook, Twitter, Instagram & Pinterest