I'm planning to visit Sister in Rwanda soon. So I've been spending lots of time trying to convince Craig that it'll be a perfectly safe trip, mostly by making up stories and statistics that I've "read recently." This is how I prepare most of my opening arguments. When I wanted to get pregnant with Amma, I told Craig that I "read recently" that couples with three children are statistically likely to become filthy rich and also make out ridiculously often. Welcome, Amma!
So I was Skyping with Sister the other day and she mentioned that she was exhausted because she'd spent the whole day interviewing potential guards for her new Rwandan home.
At dinner that night I said to Craig, "Honey, strangest thing. I just read that Rwanda was recently listed on Forbes' Safest Places for Women to Visit Alone In The Whole Wide World list! Isn't that great news?" Then I told him about how tired Sister was from all the guard hiring.
Craig ignored the exciting fake Forbes news and said, "Hon, If Rwanda is so safe, why does Sister need to hire a guard?"
Drat.
I ran upstairs after dinner, Skyped Sister back and said, "HEY! If Rwanda is so safe why do you need to hire a guard, anyway??"
Sister said, "Well, there's really no violent crime here, but there is theft, so every compound has a guard on the premises so the house never appears vacant. But it's mostly for show. The guards don't even have arms."
Kay.
Now over the past few months I have learned that there is a lot about Africa that I just don't understand. And I have finally accepted the fact that just because something doesn't make sense to me, doesn't mean that it doesn't make sense. And so I keep my mouth shut a lot. But I draw the line at armless guards.
"SISTER, WHAT THE HELL? WHAT is your lovely guard going to do if someone DOES try to break in? Bite him? Kick him? Give him a really dirty look? Why don't you just guard yourself, Sister? At least you have ARMS!!"
Sister was very quiet for a moment.
Then she said slowly. "Um. I meant guns, Sister. The guards do have actual arms, they just don't carry guns."
My turn to be a little quiet.
Oh, I said. Ohhhh. Right. I thought maybe it was some sort of "armless affirmative action" program. Not that there would be anything wrong with that, Sister. I mean, if that were the case, I would totally support that program.
I know you would, G, said Sister. I know you would.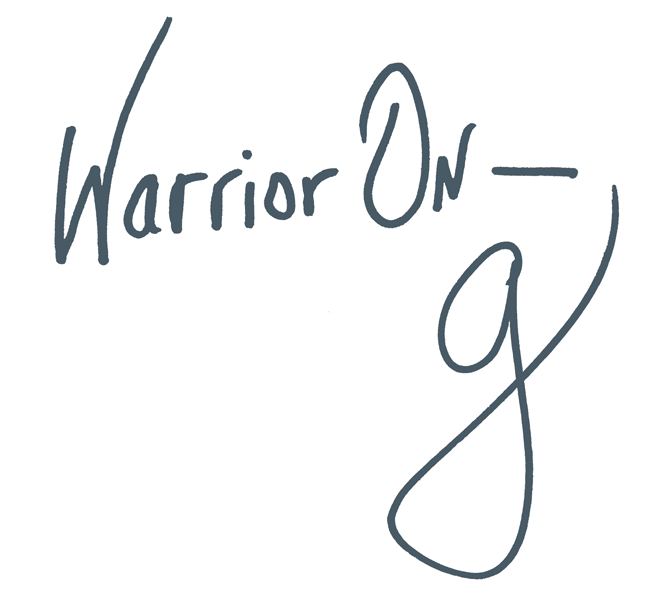 Author of the #1 New York Times Bestseller LOVE WARRIOR — ORDER HERE
Join the Momastery community on Facebook, Twitter, Instagram & Pinterest