Hi everybody.
Last night, Amma and I watched some old home movies on my laptop together. We would have watched them on TV, but we don't have a TV. We got rid of it when we decided that our family was being brainwashed by consumerism and wasting our lives away on the couch. We wanted more quiet, so we decided to create our own "Walden" experiment by living without a TV. Our decision was very rebellious and dramatic and revolutionary, I thought.
Here's the thing. I miss my TV. I want it back. It's been nice, you know, I guess, and I really do believe that life is better in most ways without it, but I still want it back. I feel out of the loop. I never know what's going on in the world, and when I go to CNN.com to catch up, I try really hard to click on the important stories about the wars and natural disasters and thing such as this, but I always accidentally click on something about the Gosselins. And after reading about them, I get tired and my news time is over. So all I ever really know about the world is what Jon and Kate are doing. Also sometimes a little about Lindsay Lohan.
And also, there's something comforting about flopping down on the couch at the end of a long day with my hubby and vegging out together. I miss it. I mean HOW MUCH CAN YOU REALLY TALK TO EACH OTHER? I think Craig and I may have hit our limit. And reading is great…reading is my favorite, but it's so individual. We can read next to each other but we can't really read together. I draw the line at marital read-alouds. And also, when I decided in my head that Craig and I would read together every night, I may have forgotten to factor in that Craig hates to read.
And, Oh My Gosh: HGTV. How I miss you HGTV. I think of you every single day, HGTV. How is the House Hunting going? The Divine Designing? Are you still Designing to Sell? Oh, we will meet again soon, Sweet, Sweet HGTV.
By the way: here's a secret for you. While we don't have TV service, we still have a little TV and DVD player downstairs that I keep to "do my yoga." But I have NEVER "done my yoga" down there. All I have done is everyday say to my children "Hey guys! Since it's a special occasion – would you three like to go downstairs and watch a movie and not come back up here unless someone is on fire?" And Chase always says "Mommy, why is it a special occasion again? It's just Tuesday." And I say, "This is the day that the LORD has made, Chase. Every day is a special occasion. Roll with it. Go." So, the truth is that the entire Walden experiment is a bit of a sham anyway.
Or, maybe it's not a sham. Maybe it just had a different outcome than I thought it would. Maybe the outcome is…I do want a TV. I do. I do. I really do. I mean, Thoreau didn't live in the woods FOREVER. He came back. I wanna come back.
Here's the other thing. I was going to write about Amma today. I think I got a little sidetracked. Oh, well. Here's the video we watched together last night. I'd never seen it before. It will explain why my kids prefer to play with Craig than me. When I play "bookstore" I sit on the couch with my coffee and demand everyone use his library voice. Check out Tish's body language, facial expressions, and attitude. It's like she was made for customer service.
P.S. Today is the anniversary of Shayla Marie's death. You can read about her here. We love you, Sunny.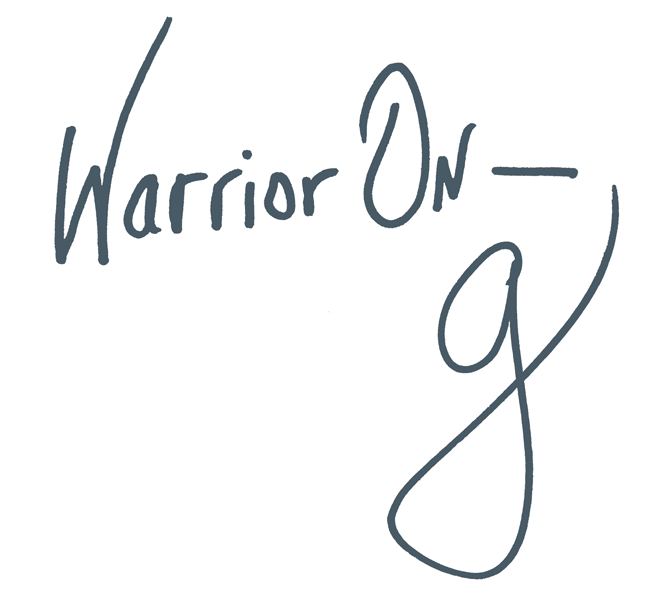 Author of the #1 New York Times Bestseller LOVE WARRIOR — ORDER HERE
Join the Momastery community on Facebook, Twitter, Instagram & Pinterest