"Sometimes heaven is just a different pair of glasses." Anne Lamott
In religious circles there is a lot of talk about the afterlife, about heaven and hell. This is certainly important to discuss, but when I read scripture, what slaps me in the face is that Jesus (and Buddha and every other spiritual teacher) focuses on the present more than the future. He teaches often about how we turn our earthly existence into heaven or hell based on our choices and perspective, here, today, right now.
Some people understand the "kingdom of God" as a place for "believers" and "the kingdom of hell" as a place for "non-believers." Maybe. But I also think that those boundaries can't be hard and fast. Because I believe till the cows come home. But I still find myself, quite often actually, feeling jealous and afraid and suspicious and isolated and angry and hopeless. Which feels a little hellish. And other times I feel loving and fearless and hopeful and connected and generous, which feels quite heavenly. So it seems to me that the kingdom of God and the kingdom of hell might also be places I shift between throughout my day, depending upon my attitude, where my heart is, how I'm looking at the world and at other people. And which kingdom I'm currently in depends on whether I've got my Jesus glasses on or not.
When I'm wearing my Jesus glasses, I see other people how Jesus sees them. Through my Jesus glasses, it becomes crystal clear that every person is my equal, and so confidence and humility come easy. Through my Jesus glasses, I see, laid out in front of me, ridiculous abundance. Through my Jesus glasses, I see that there is enough, that I am enough, and so is everyone else. When I don't feel these things, I try to catch myself and find my glasses. Here at Momastery we like to call these Jesus glasses perspectacles. Because here at Momastery we are very, very cheesy and obsessed with puns. Also we like to use words that include everybody, not just Christians.
I used to be very suspicious of other women. I felt it was my duty to prove myself to other women. To defend my imaginary superiority. To hide my imaginary inferiority. I felt like I could never let my guard down, never relax. This was before I found my perspectacles. Now, mostly, instead of perceiving other women as competition, I put on my glasses and I see each woman God places on my path as a gift, an invitation, a resource, sent to teach me something I don't yet know. Sent to help me heal in a specific way that only she can. Even when it becomes clear that the relationship is not going to work out, that we will have to part ways, she is still a gift because I am learning how to part ways with another child of God lovingly and gracefully. And so I get to practice taking care of myself and others. And I am able to relax. To stop grabbing and hiding. To understand that God sends exactly who we need, 100 percent of the time. This shift took a long time to happen. And it's semi-permanent. My Jesus glasses still fall off. But now I know that when I find myself tightening up, feeling smaller and scared and defensive, all I have to do is find my glasses, put them on, and the world and other people will look blindingly beautiful again. And I will be able to breathe and be still in the understanding that the world is on my side.
God has sent me hundreds of invitations over the past few months, in the form of the Monkees. He invited one Monkee to the center stage of my heart recently, to help me learn how to look at my own health and body through perspectacles. I have never been an expert at that, but I think I might be finally learning. I am so grateful to have been given the opportunity to learn from Erin, that I want to share her with you. Erin has been working her Monkee bottom off for you. She has spent countless hours writing to us about wellness and creating a Monkee cookbook full of recipes that are so simple even I can make them. They are idiot (Glennon) proof. And of course, she's decided to love us without ulterior motive. She doesn't want to make any money… she's making the "wellness books" for free. She is our volunteer Dr. Oz. And what she has to say could be powerful for us, because when a Monkee decides to love others by combining hard work with her specific gift, well…it can cause revolutions, people. IF the receiver's hearts are open.
Erin will talk to us tomorrow about our feelings about our own bodies. Let's, once again, get our perspectacles on and see Erin as an invitation to become a little more whole, a little better healed.
I love you Monkees. Have I told you that recently?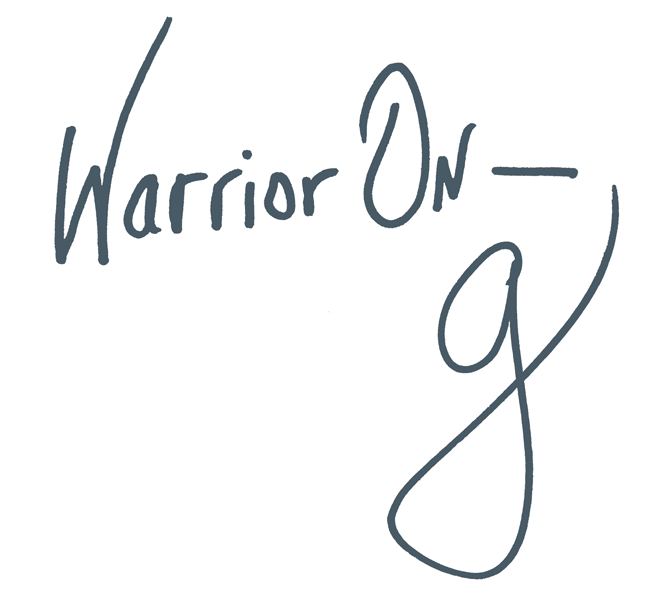 Author of the #1 New York Times Bestseller LOVE WARRIOR — ORDER HERE
Join the Momastery community on Facebook, Twitter, Instagram & Pinterest