Happy Christmas Eve, Eve Monkees. Today's post is about The Hulls. Read this to get the background.
"If we have no peace, it's because we have forgotten that we belong to each other."
Mother Teresa
It's important to use the right words to describe people. Words can create categories in our brains and hearts and when we categorize people, it's easy to start thinking in terms of "them" and "us." That kind of thinking can be dangerous, because it's not the truth. If there is one thing I know for sure, it's that we all belong to each other. We are all just one big, messy US, and that makes us responsible for each other. In our suburban lives we probably don't use unfair laws and violence to separate and insulate ourselves from people…to pretend that the categories "them" and "us" exist… but I think sometimes we accidentally use words to the same end.
That's why I have trouble using or accepting the terms "less fortunate" or "needy" to describe those who could presently use a little financial help.
The toughest and most enlightening job I ever had was teaching third grade at a school made up largely of recent immigrants in Annandale, Virginia. Once I accepted an invitation to the home of a beautiful little girl from El Salvador. Her family welcomed me into their teeny, unfurnished home and they fed me and hugged me and rocked what seemed like a million happy babies and all the big kids giggled and glowed. They worshipped their father and adored their mother. They served me as a cherished guest in their home. They didn't have much by way of material comforts, but I left their home with an understanding that they were a very, very fortunate family.
And we have all seen news story after news story about families with every material wish granted, millions in the bank and the world at their fingertips, but they fall apart anyway. They seem pretty unfortunate to me.
So "less fortunate" doesn't work for me, and "needy" doesn't either. Unless I'm referring to humanity in general. Or unless I add a describing word. For example, "Hello, friend? Are you financially needy at the moment? Nice to meet you. I am emotionally, spiritually, mentally, and culinarily needy today. I'll add more tomorrow." This type of thing. We all have needs. We are all needy. Just in shifting categories at different moments and seasons of life.
You know that feeling you get when you actually have something that someone else needs? It's so exciting. Because mostly, we are all a bunch of needers. So it's nice to step over to the giver side, every once in a while. To feel needed, useful, powerful, worthy of helping. Giving makes us feel less lonely, and more significant. And those are our greatest needs…to feel connected and important. That's why Jesus taught us that it's better to give than receive. Because giving fills a bigger hole in our hearts than receiving does. And the good news is if we don't allow ourselves to be too proud when we give, then we don't have to feel embarrassed when we're in need. Because I think we are here partly to learn how to give and receive gracefully. And I'm just grateful when I'm awake enough to respond to His invitation… to join the beautiful cycle of loving and being loved. It feels good.
So today, I'd just like to say thank you to the Hull family. Especially to Lakisia, Mama Hull. You shared your family's needs with us this Christmas, and in doing so, you offered some needy Monkees true Christmas Peace…the remembrance that we belong to each other.
We are so grateful.
Merry Christmas, Hulls.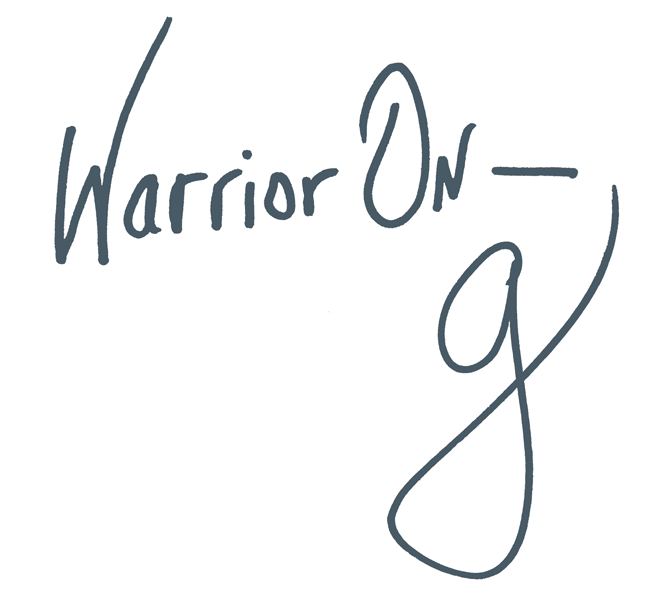 Author of the #1 New York Times Bestseller LOVE WARRIOR — ORDER HERE
Join the Momastery community on Facebook, Twitter, Instagram & Pinterest