Christmas 2003
G,
A couple of years ago, in an exasperated moment, I challenged you with a question. I asked if you had a role model anywhere or if there was anyone you admired enough to want to emulate. You gave the quiet, teary eyed answer, "mom." I was pleased to hear that but could not have believed then, amidst a crisis, that in the blink of an eye you would become everything she stands for and share the skills that make her so special to everyone around her. Your sensitivity and ability to become genuinely absorbed in others is a mirror of your mom. And it seems to come so naturally. It as if the things that made her so special were just waiting to be born again in you.
It began to show with your students but there can't be much doubt that it was a birth that made it so evident. Chase has brought out the best in a lot of us but none more than you. Sometimes when I watch you watching him I see a twenty-seven year old Patti Kishman Doyle connecting her heart and soul with her baby. Sometimes when I see you and your mom together with Chase I can barely tell you apart. Sometimes I wonder if one or both of you will burst from being overjoyed. I just can't imagine what your mom feels when she watches you. She must see herself. She must be so proud of you and so proud of herself.
It is important to have magic in your life and to believe in that magic. My magic has always been Patti Doyle. Now she and I get to relive her youth. That is a magic gift to give. Thanks for the magic and for bringing so much to us of yourself and your marriage and your baby. And thank Craig for being a strong husband and a sensitive, attentive, involved dad.
Is this a great life or what?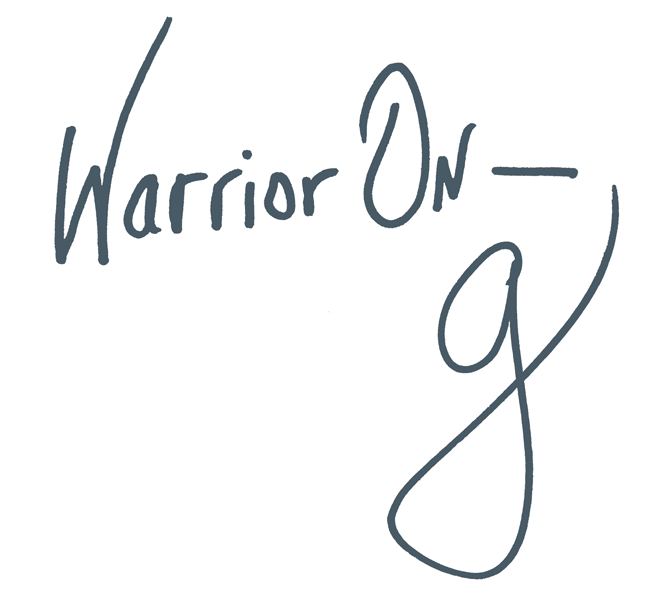 Author of the #1 New York Times Bestseller LOVE WARRIOR — ORDER HERE
Join the Momastery community on Facebook, Twitter, Instagram & Pinterest