This morning I am thrilled to announce the Grand Opening of a New Monkee Sanctuary. We now have another place to play together and delouse each other and get fed.
We have just launched a Momastery Fan Page on Facebook, and you are all invited. Because the first rule of the revolution is that everyone is invited. The second rule is don't be a jerk. I think that pretty much covers our rules.
Eventually, Craig and I plan to launch a better website where it will be easier for you to communicate with each other. But right now we are having a hard time even getting the family room vacuumed, so the new website will have to wait. In the meantime, the Momastery Facebook Fan Page is where I'm hoping you will share hope and energy with each other. I am humbled, ecstatic, and amazed by the scope and caliber of women who frequent the Momastery. You have shared your hearts with me and all of those beautiful hearts are in my pocket and they are burning a hole in there. I am just dying to share you with each other.
My vision for the Fan Page is that it will be a virtual, welcoming, cozy coffee shop for Monkees and visitors. My hope is that when you find a story, website, book, song, or idea that you think might inspire us, you will post it there. I also hope that you will post pictures of yourselves and your families so that we will all start becoming more real to each other. I hope that you will visit when you are tired or sad or hungry for something other than food. I hope that you will be honest there, and ask for help or prayers when you need them. Because my favorite thing is to pray for people, so that when their prayers are answered I can yell, "THAT WAS ME! ME, ME,ME! I MADE THAT HAPPEN! I PRAYED FOR THAT LAST TUESDAY! YOU ARE SO VERY WELCOME!" God and Craig just love it when I do that.
Anyway, my point is that I'd like the Fan Page to be a place where we lift each other up. A place where first time visitors are shocked to find a large group of women taking care of each other instead of competing with each other. Yes, please.
I am going to ask you to consider one thing when you post. Please, nothing off color. Even if it's really, really funny. Maybe we could leave that stuff to, I don't know, every other website. My best friend 2nd to Sister (I'll call her Adrianne, since that's her name) is SO rolling her eyes right now. I just want Momastery to be different. I want us to be a place where a Monkee can bring her aunt or daughter or new friend without fear. And if any post hurts your feelings, please let me know and we'll have a look together. We will take care of each other, because we are only as strong as our most sensitive link. Here are our guidelines for posting…
"Sisters, whatever is true, whatever is noble, whatever is right, whatever is pure, whatever is lovely, whatever is admirable – if anything is excellent or praiseworthy – post such things." Phillipians 4:8 (with a monkee twist)
Please stop by today and post something for which you're thankful. Let's throw some love and gratitude out into the universe and maybe we'll get it back, or maybe it'll hit another Monkee.
Also, on Friday I will have some very exciting and important announcements for you. Apparently the Monkee Revolution is growing faster than my collection of wooden word signs.
You have a beautiful, peaceful, hopeful Thanksgiving. I am thankful for you.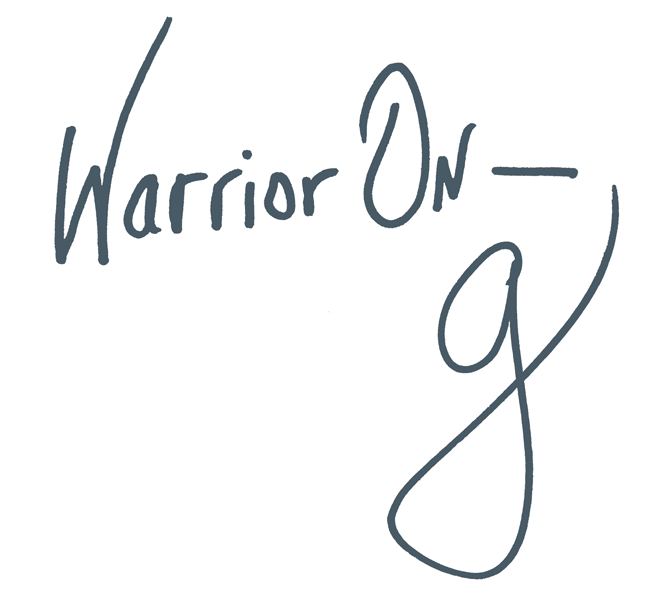 Author of the #1 New York Times Bestseller LOVE WARRIOR — ORDER HERE
Join the Momastery community on Facebook, Twitter, Instagram & Pinterest