Here's our backyard, where we come to take deep breaths.
Below is the place from which we will make our next 911 call and finally receive our set of free steak knives from the ER! Fingers crossed!
This is where the neighborhood kids come to roast marshmallows and sing camp fire songs. Actually, that has never happened, and never will because it seems like a lot of work. But doesn't it LOOK like that's what happens here?
Mission accomplished.
I can't show you the front of my house, because my mom loves my children very much and she's afraid if you know where I live you will come steal them. After reading some of your emails, I'm actually more afraid you'll come steal Craig.
So I'll just tell you that it sort of looks like this. Our driveway fountain is a different shade of yellow, but you get the idea.
Actually, that's 50 Cent's house. Our house is relatively small, compared to most in our area. You can't tell in the pictures, because the camera adds five inches. But it's little. We step on and over each other a lot. And Amma sleeps in the bathroom because we've run out of quiet rooms.
Sometimes I complain about this "space situation" to myself and others, saying "I just need more space" and "we're growing out of this house," and "if we only had…." and other stupid, stupid lies.
The truth is that we don't really have a situation. This is a situation:
Number of children in the world
2.2 billion
Number in poverty
1 billion (every second child)
For the 1.9 billion children from the developing world, there are:
· 640 million without adequate shelter (1 in 3)
· 400 million with no access to safe water (1 in 5)
· 270 million with no access to health services (1 in 7)
(Anup Shah, Poverty Facts and Stats, GlobalIssues.org)
And in light of the truth, a baby sleeping in a bathroom is not really a "situation" at all. As a matter of fact, owning a private, warm, functioning bathroom in which to lie your baby down is a luxury for which most of the world's mothers wouldn't dare dream.
So when Craig and I hear each other forget the truth and get confused about what we do and don't have, we remind each other gently to shut the hell up and kiss the ground.
And we square our shoulders and bravely carry on without a jacuzzi tub or his and her walk in closets.
And then I lay my head on Craig's shoulder and we squint through fresh eyes at our precious little home. Our home that has sheltered us from so many storms and kept our children warm and safe. And we notice that our house reminds us of the Giving Tree, because it recreates itself to meet our family's every need. Now it's a newborn hospital wing, now an urgent care for recovering relatives, now a preschool. Our home wraps its arms around us, takes us back in again and again, and adjusts us we change and grow.
As St. Anne says, sometimes heaven is just a different pair of glasses. I don't know much, but I know that's the truth.
So we keep those glasses of gratitude firmly in place and we remember to complain right. Instead of "we don't have enough space for our stuff," we say "we have too much stuff for our space."
And then we throw away some of Craig's stuff.
Because he needs to learn to simplify, people.
Thanks for visiting.
Ya'll comeback now.
Welcome Morning
Anne Sexton
There is joy
in all:
in the hair I brush each morning,
in the Canon towel, newly washed,
that I rub my body with each morning,
in the chapel of eggs that I cook
each morning.
In the outcry of the kettle
that heats my coffee
each morning,
in the spoon and the chair
that cry "hello there, Anne"
each morning,
in the godhead of the table
that I set my silver, plate, cup upon
each morning.
All this is God,
right here in my pea-green house
each morning
and I mean,
though I often forget,
to give thanks,
to faint down by the kitchen table
in a prayer of rejoicing as the holy birds at the kitchen window
peck into their marriage of seeds.
So while I think of it,
let me paint a thank-you on my palm
for this God, this laughter in the morning,
lest it go unspoken.
The Joy that isn't shared, I've heard,
dies young.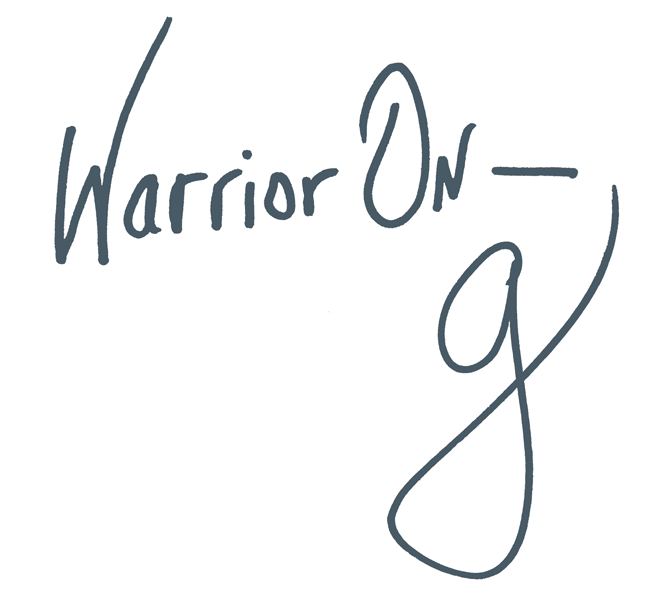 Author of the #1 New York Times Bestseller LOVE WARRIOR — ORDER HERE
Join the Momastery community on Facebook, Twitter, Instagram & Pinterest