Last night at dinner, Chase asked for a glass of milk. I, of course, said no because we don't drink milk in our house since when it spills, it stinks. And we already stink badly enough. But he whined and begged and I started thinking about his last well check, and how our pediatrician kept harping on "the dangers of Vitamin D deficiency, Glennon" even after I explained again how the milk is all the way in the back of the grocery store which is really much too far for us to walk. And how she stood up very straight and said sternly, "Glennon. It's really not that far. People walk to the milk all the time." And how I said "Well. That's probably very easy for someone who gets all her vitamins to say …but my poor, vitamin deficient family is very tired."
And how she said victoriously,"Exactly."
To which I responded, "I know. Exactly."
At which point she wrapped her hands around her stethoscope, squeezed hard, and then sat down and sighed. Probably wishing she'd gone to law school.
Perhaps these circular conversations are the reason our family is charged twice what other families pay for well checks. Seems fair.
Anyway, while I was remembering all of this Chase was STILL whining for milk so I sighed at him and said "FINE. But I want you to swear on your baby sister's life that you won't spill it. Do you SWEAR?" And he said yes, he swore. Even though he thought we weren't supposed to swear. And I said it's okay to swear when it's about spilling milk and mommy's really tired. And I poured him a glass of milk and put it on the table. As I turned to put away the gallon that Craig had heroically retrieved from the store, I immediately heard a crash and a waterfall sound followed by terrified silence from the children and husband. I whipped around and studied the pool of milk on the table which was rapidly transferring itself into Chase's lap and the floor. The rest of the family stared at me, waiting to discover whether this was going to be one of those times when Mommy suddenlyleaves the house for awhile. For a good fifteen seconds, all we heard was the drip, drip, drip of milk hitting the floor. Chase nervously watched the baby, visibly grateful that she hadn't keeled over yet in response to his swear-gone-wrong. Then he looked at the milk mess and said:
"WELL. THIS IS UDDERLY UNBELIEVABLE. "
Silence.
"Get it mom? Get it? Because ofthe cow?"
His face turned up toward me like hope incarnate.
I have no idea where the boy learned to use humor to distract people from his mistakes but I wholeheartedly approve.
No more milk. And sippy cups till college.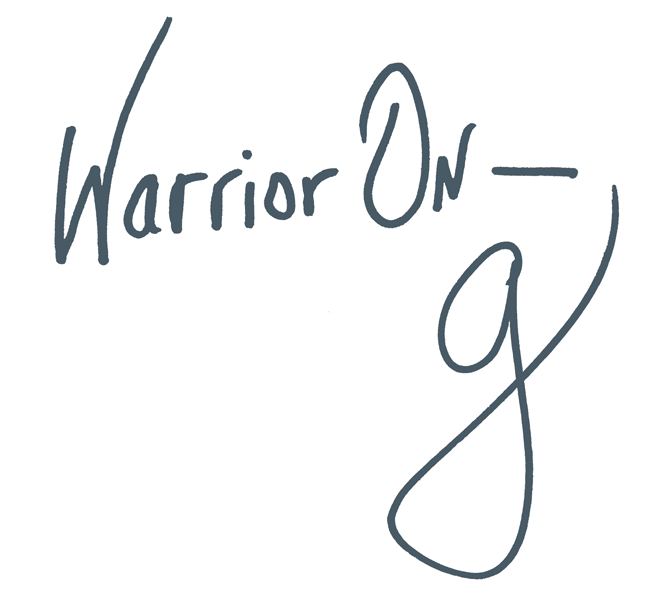 Author of the #1 New York Times Bestseller LOVE WARRIOR — ORDER HERE
Join the Momastery community on Facebook, Twitter, Instagram & Pinterest