"Abundance is not something we acquire. It is
something we tune into."
– Wayne Dyer
Ever since this interesting day, I've been thinking about how lessening the competition among women might better our chances at friendship and personal peace.
I think comparison and competition exist partly because we believe that there is a scarcity of good things in the universe. And that belief makes us kind of small and scared and unable to feel true joy for others or peace for ourselves.
Let's see.
When a friend, or God forbid, a frenemy, mentions that she's received a promotion at work, her son won an award at school, she's just bought her third vacation home, or recently lost ten pounds…how do we feel?I know we say we feel happy for her, but how do we really feel? I think sometimes we really feel a little panicked. Like a determined bride at one of those terrifying Feline's Basement wedding dress sales, we feel like our friend's news means that now we have to run a little faster, push a little harder and get more aggressive in general. Because we think if our friend's family is getting extra money, approval, admiration, and general blessings…that must mean there are fewer of those things less left over for our family. And how do we feel when one friend gossips about another? I know you probably don't respond this way because you are lovely, but a little secret part of me always thought…"SCORE. Less respect for gossip victim, more respect for me."
Like an author I love wrote, some of us believe that there is a "cosmic pie" and a bigger piece of goodness for you means a smaller piece for me.
Think about the people in your life who operate under this scarcity principle. You know who they are, right? They're the people who cannot stand for light to shine on others. Who grab attention back as soon as they feel they've lost it in a conversation, who respond to your news with their bigger news. They find little acceptable ways to put people down. They are the ones who make you feel jumpy and nervous in general. And when you leave their company, you feel sort of discombobulated and smaller but you can't put your finger on why.
A few years ago I got a little overwhelmed and consumed by jealousy so I decided to try believing in abundance. I decided, with the help of my long suffering and eternally patient tutor, Jesus, to quit believing in half empty or half full, and start believing in completely full. And it sort of looked like this: When a friend shared good news, and I started feeling jealous, I told myself, kindly and gently (which is the only acceptable way to tell yourself anything) to cut it out because scarcity is a lie and the truth is that there is ENOUGH to go around. And you guys, somewhere along the way, I think I've actually started believing myself. And I've been able to relax, enjoy other women a little more and stop grabbing so much. On my stable days, I even understand that not only can I allow other people to keep their good stuff…I can even give my own good stuff away because when I do, more will always be made available to me.
It's like when my dad takes me out on the Chesapeake bay at dawn to watch the fishermen pour from their nets the thousands of fish they catch every morning. And I always think, MORE? Millions of fishermen have been at this for century upon century and there are still more fish? It's like magic. Or, you know, God.
What do you think?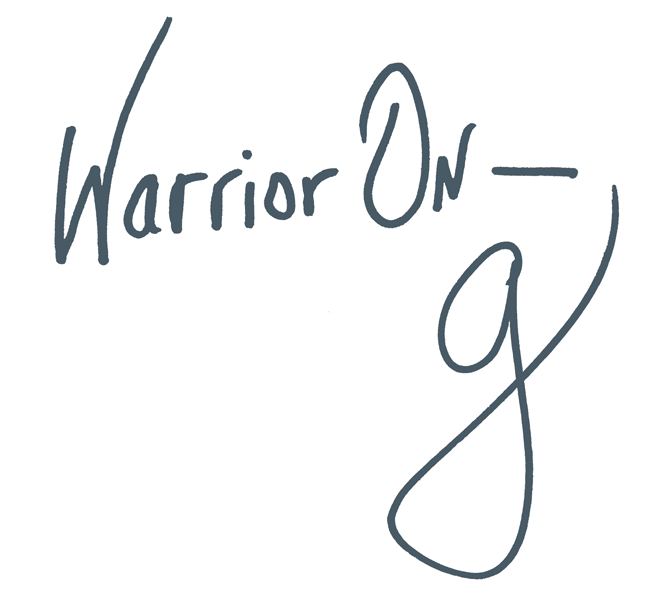 Author of the #1 New York Times Bestseller LOVE WARRIOR — ORDER HERE
Join the Momastery community on Facebook, Twitter, Instagram & Pinterest