Today I am thrilled to introduce to you to Sofia, my Swedish soul sister. I was instantly drawn to Sofia when I met her at James Madison ten years ago. Without knowing her well, I invited her to my home for Thanksgiving because Sweden is really far away and also, they don't even celebrate Thanksgivingvfor some reason. The invitation was a risk, but I figured even if she wasn't a barrel of laughs, at the very least I could count on her to be neutral.
Sofia turned out to be one of the most fascinating, brave, and warm women I'd ever met. She lived in the states for 6 years, then moved back to Sweden to become a political advisor for the Swedish Prime Minister. She is actively involved with an organization that addresses international and foreign aid issues in 15 developing countries. Through this aid work Sofia met the Tibetans, and her destiny, in the Himalayas.
Monkees, meet Sofia.
From the Mountains to the Momastery
From a world of monasteries to the world of Momastery comes a post about trying to follow your dreams and your heart. Regardless of how crazy it might seem.
"But, why, WHY do you want to study Tibetan? Why don't you study Chinese instead? More than a billion people speak that, and their economy is really booming. Or Hindi-why don't you study that instead? Tons of people speak Hindi."
It seemed like I heard this, or some other similar question more than a hundred timed before taking off for five months to do an intense Tibetan language course in the Himalayas of Northern India. Most of the time I felt like rolling my eyes and saying, "Oh, you won't get it anyway. I'm not even sure I get it" but that would be a very un-Tibetan thing to do. And if there's anything in the world I strive towards, it's to become a little more like the most humble, generous, compassionate and genuine people I have ever met – The Tibetans.
But of course the questions I got were valid….less than six million people speak Tibetan, and the absolute majority of them are living in a part of the world that is not accessible for most of us due to crazy politics. Even if you were to go there, you wouldn't be able to speak with them without being guarded. A few hundred thousand Tibetans live as refugees in exile, most in India, Nepal and Bhutan, and some in the Western world. In exile they are trying their hardest to preserve their culture, religion, and language, since that is impossible in their occupied home country.
However, regardless of how many there are- there isn't another group of people that I'd rather be able to communicate with than the Tibetans.
I first got involved with these people in 2003 when I worked as a volunteer is Dharamsala, the headquarters for the Tibetan government in exile, and the Dalai Lama's hometown as refugee. That was my first contact with the Tibetan people and back then I did not understand most things about their culture or behavior. Much of what they did or said was confusing to me. But over the past six years I've returned again and again to spend more time with them, always with an intense desire to understand and learn more. Now I am mesmerized by the Tibetan people. There is something special about them…
Learning the language is a crucial step for me if I want to get a closer understanding of these people and their culture. I decided to take a leave of absence from my job for five months, and spend this time with the Tibetans while doing a language course. Most of my friends didn't really get why I was doing this. And maybe I didn't either. To be honest it felt like a pretty crazy idea at the time. But I also felt like it was something I HAD to do.
During the months that led up to my departure, I was often wondering if I was doing the right thing by following what was in my heart. What was the point of this? What good would come of it? Would anyone benefit from this? But the moment I landed in this peaceful, harmonious, environment where the Tibetans have set up their refugee settlements, I know I had made the right decision by following my heart. And this has been confirmed again and again since my arrival here. I catch myself thinking "I am so happy to be here" many times every day.
So what is the answer to those questions? Why is it in my heart to come back again and again? My best answer is that there is a sense of community among the Tibetans that I haven't come across anywhere else in the world. Allow me to give you some examples.
Tibetans are super mega mindful. They listen to what you are saying and when they listen they are really there, one hundred percent. And they don't even need meditation- CDs or yoga classes to become that way.
Tibetans take care of each other. Not just their own friends and family, but anyone that needs to be taken care of. Refugees that come across the Himalayas by themselves are often taken by someone who is able to provide them with a roof over their head and some support during their first time in a foreign country. Elderly lonely people, that may have lost all of their family, live together in homes where the stronger takes care of the weaker.
Tibetans find strength in each other. Most daily things that they do, like cooking or doing laundry, they do together. And while doing it they laugh together, cry together and share moments of silence together. But mostly they laugh, and I would like to quote the Dalai Lama's autobiography My Land and My People on this one. He writes about the Tibetans: "I don't know if we always laugh at the same things as Westerners, but we can almost always find something to laugh about. It is only in our most desperate circumstances that our sense of humor fails us."
Tibetans are true "take the shirt off their back" kind of people. Even if they don't have much to offer you, they will gladly give you their bed for the night, and sleep on the floor themselves. You will always get a cup of tea and something to snack on, even if those biscuits are the last ones they could afford that month.
This sense of community is the reason that I am here, learning a language that hardly anyone in the world speaks. Maybe these all seem like very elementary things that are present among any group of people. But do we really remember to live by these things in our day to day life? All I know is that I don't. I get caught up in less important things all the time – forgetting to really listen, forgetting to really take care of the person next to me even if it's someone I don't know, forgetting to really find strength in the people around me, and not taking my shirt off for someone who needs it more than I.
I can't tell you what will come out of all of this, but I'm thinking it's gotta be something good…and even if nothing substantial comes out of it, maybe that's the important lesson? Maybe there doesn't always have to be a tangible result and a fulfilled goal with everything we do. Maybe sometimes it's ok to just follow your heart.
Now even these months here seem too short! I think this might be a Western syndrome- we always want more and more, and then more. There's a passage in Eat, Pray, Love about this that I often think about. When one of the author's friends arrives at a beautiful place she starts obsessively talking about how she wants to stay there forever, instead of enjoying that very moment then and there! I suffer from this illness too from time to time, and it's a constant work in progress to try to appreciate the moment instead of spending your time wanting more and more and forgetting about the N-O-W. But still…I daydream about living here for real, and starting an orphanage for the refugee kids. I can't help it.
Dear Fellow Monkees – if you ever run into a Tibetan – tell them "Tashi Delek" and savor the moment when their eyes light up, as they realize you know their way of politely greeting each other. Approximate meaning in English is "blessings and good luck." And that is how I will leave you, "Tashi Delek, Monkees!" Now go follow your dreams!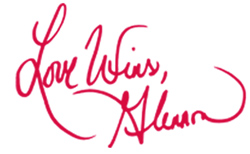 Author of the New York Times Bestselling Memoir CARRY ON, WARRIOR
Join the Momastery on-line community on Facebook, Twitter & Pinterest