Today. I would like to tell you about a magical place. A place that is so beautiful, that I hesitate to say anything… or do anything to disturb it.
We have all stumbled upon a butterfly sitting perfectly on a flower, or that sunset that couldn't be real….and stand there conflicted about whether to go grab the camera or just enjoy it until it is no longer. I have grappled with this same feeling upon our return from this little magical place.
We've wanted to call people over, point at the miracle underfoot. We've been scared maybe even selfish, because you don't want anyone to ruin it. To dab their eyes like we did but then startle the butterfly with their flashbulbs, pick the flower for their scrapbook, drop the tissue on the ground, and ask what's next.
But we trust you because you are gentle with each other and us, and the chief monkey reveres still and calm.

Before we show you to your dance floor, let me introduce ourselves. Last you heard from us, we were on our way to an Easter Sunrise Service. You can see for yourself the sunrise that awaited us that morning and we did in fact meet our kids. But we will save that for another time. The basics are that I'm Mike, the stereotypical rent-a-bureaucrat (the polite word is "Consultant") who thinks in spreadsheets and process flows and tries to qualify or explain everything. I have a gift for over analyzing everything which is great when you get paid by the hour but not so good when you are married to an extra-verted artist who thinks in colors (her words not mine) and fills her days with lots of hugs, clapping, cooking and maybe even a good Scotch.
Any story we tell is punctuated by lots of interjections with Meg rolling her eyes as I go PC and me gritting my teeth as she goes filter-free. So why should this story be any different? Just to keep it real–we should admit that the reason why this post wasn't posted yesterday was because we couldn't figure out how to tell it together. The solution: His and Hers posts. This was mine. Now for Meg's. Take it away honey.

First. a confession. Unlike most of the other guest bloggers I have never actually met Glennon. Even though I always refer to her as, "my really good friend" We have a very one-sided relationship–I read her blog—and on occasion I will email her something that I think is funny. Mike has met G in person, they spent their festive years together in college. Some of Glennon's friends, even some that she has written about on the blog, I have met…in fact a few of them, even came to our wedding. Yes. I do realize that I am a huge dork.
I stumbled across Momastery last fall. I was busy at work perusing Facebook, keeping up with all of my peeps. When another, really good friend, whom I hadn't seen in years, posted a link to our beloved Momastary. I am not quite sure which post it was; I believe she linked to the story about being a Cheeto-Cheater. In minutes, I was laughing so hard that I was crying. I know, you know the feeling.
Well. The afternoon passed with me saying to myself between snorts, laughs and tears—ME TOO.
As you know, Glennon has a way of speaking directly to you. Making you feel like you she is writing to you and for you, she very relate-able. I was able to relate to nearly all of her posts, but the ones about international adoption stopped me in my tracks. She actually WAS writing those posts for me.
Cue the music ladies.
At the time Mike and I had been waiting for a baby from Ethiopia for nearly two years and unfortunately there was no end in sight. So. Finally we made the difficult decision; we got "out of" the proverbial line in Ethiopia and stepped into the adoption line in Uganda. One day we will give this story it's due. But not now. Not today.
Because today. I am going to talk about our magical place in Jinja, Uganda. This place called Good Shepherds Fold.
Lace up your shoes ladies.
There are so many things that can be said about Uganda. I can write for days about the many smells. I am not sure if it was the deet that I was covered in or the mystery-meat cooking in the roadside stands or what, but there is a very distinct aroma to Uganda. But. Again. We'll save this story for another time.
Mike and I arrived on Easter morning. The sunrise, well it was incredible.
One of the very first things that I noticed upon arrival to GSF was all of the children. The happy children were everywhere. Waving. Laughing. Skipping. Smiling…they were expecting us. That was an incredible feeling I won't ever forget…they were expecting us.

Good Shepherds Fold is nestled in a sugar cane farm on 120 acres about 30 minutes from Jinja, Uganda. On the property is an orphanage, a school, a medical clinic, a farm, guest housing and homes for the missionaries who oversee the whole operation.
There is always a lot going on, but it is truly all about the children. There are a lot of statistics to be found, I am not sure which ones are true, but I do know this. There are a lot of kids who need parents in Uganda. And there are a lot of parents in Uganda who are unable to take care of their children, because they simply do not have enough.
Are your toes tapping?
In Uganda all schools have fees. There is no such thing as "free public school." Families are responsible for paying for school uniforms, shoes, lunch and more in order for the kids to attend class. If families can't pay, kids don't go to school. Without school, there is no hope for a future in a developing nation like Uganda. Period.
The cool thing about GSF, is they don't turn away kids for lack of money. If you can walk there, you can go to school. Good Shepherds Fold BELIEVES in EMPOWERING children with an education. But they need our help.
So. Come on let's dance.
They have real needs. Like pencils and playdoh and crayons and stickers and books and erasers and money for school uniforms.
Are you in? Can you help?
*************************
Hey Monkees, It's G.

Here's a list of what the orphanage needs now.
Pencils
Pencil bags
Pens
Crayons
Fun pads-workbooks
Paper
Notebooks
Childrens books
Playdoh
Flash Cards
Backpacks
Black Shoes (new and gently used) all sizes
Money for uniforms
Megan and Mike are willing to receive items at their home and deliver them to Africa. We can email them to get their address at [email protected]
Soon, Megan is going to show you some beautiful beaded necklaces that the Ugandan orphanage "mamas" make and sell. We can buy them and wear them and look beautiful and tell people all about our friends who made them.
I, for one, would love to raise money for school uniforms. And stock their school with art supplies and crafts and stickers and paper and the works. And I'd love to do something special for the teachers. I love teachers.
So we have some ideas. We're dancing tentatively, but we're a little awkward and nervous out here on the floor by our lonesomes. We need you to join us.
If you tell us your ideas, Megan, Mike, and I will regroup over the weekend and get back to you with a Monkee plan on Monday. We must be patient. All of this takes time. LOTS and lots of time. Ask Craig, who I think I ran into in the kitchen last week. He's looking weak. Send casseroles while you're at it.
As a reward for all of your thinking and dancing, tomorrow we will hold the first MOMASTERY GIVEAWAY. You are going to want to check this out. It's quite serious. Trust me.
Okay Dance, Monkees, Dance!!!!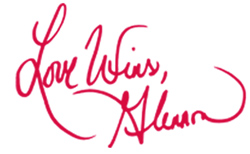 Author of the New York Times Bestselling Memoir CARRY ON, WARRIOR
Join the Momastery community on Facebook, Twitter, Instagram & Pinterest