I NOW CALL TO ORDER THE FIRST MEETING OF THE HERMIT CRAB BOOK CLUB.
Our name is derived from the fact that we are too reclusive and cranky to attend real book clubs. So here we are.
Hermit Crab Book Club Rules:
1. Everyone is invited.
2.We will try not to be jerks.
3.We will try to feel inspired rather than guilty, since we're exhausted and likely can't fly to the third world today. We will consider that a shift in thinking can be as powerful as a shift in doing. We might even decide that since we've been up all night with sick children or we have a big presentation or 49 PB and Js to make today…we won't think or do a darn thing other than become more aware. And maybe pray for those on the battlefield of oppression. And we will grow more fearless by loving bravely and telling the truth at home and the office. This is enough work for a day in the life of a Revolutionary.
I've done my best to outline JC into questions followed by Haugen quotes to get us thinking and talking, and in hopes that this would help Monkees who didn't read the book. (SHC- Slacker Hermit Crabs) I've overdone it, sorry. Feel free to comment on the questions and quotes or ignore them completely and go rogue
"In a world where 27 million children, women, and men live as modern day slaves, the fight for justice cannot wait."
"Like abolitionists from Moses to Harriet Tubman, those who carry on their legacy honor the simple belief that slaves are our sisters and brothers."
-At the End of Slavery: The Battle for Justice In Our Time
G- I've been too busy reading about your sex life to read this book. What is "Just Courage" about? Make it snappy.
Please read this post for the history of IJM and why the Monkees are involved. Just Courage was written by Gary Haugen, the founder of the International Justice Mission, a Christian organization that takes to heart God's commands to:
"seek justice, rescue the oppressed, defend the orphan, and plead for the widow." (Isaiah 1:17)
IJM storms into the darkest places in the world to rescue victims of injustice and violence. Then they prosecute the abusers and rehabilitate their clients. Many of IJM clients are young children, girls as young as five in bondage as sex slaves. This is a commonplace scenario in many parts of the world. IJM believes they can make a difference for these children of God and by God, they are, one rescued person at a time.
Haugen suggests that here on the shiny side of the world, where things are relatively comfortable…it becomes easy to pretend that the world is an okay place, and that people are pretty much fine. Apparently, it's not, and they're not. They've got problems. They can't feed their families and their kids are being kidnapped and raped and they have no recourse because their legal systems are corrupt. And we've got problems over here in shiny land, too. Because sometimes we feel bored, unfulfilled, uninspired, impotent, lost when it comes to our faith life. We know deep down that there has to be more. That we were made for more. That life can't really be about acquiring stuff and status. Haugen suggests that the disconnect between these two worlds is the cause of both sets of problems. If we in this world used our power (time, money, and energy) to follow God's repeated commands to "seek justice, rescue the oppressed, defend the orphan, and plead for the widow (Isaiah 1:17)" both sets of problems would be solved, because we would all witness God's healing power, and be forever changed. The victims of violence would be free to care for their families and we would be free from our restlessness and feelings of uselessness. They would find freedom and peace and we would find purpose and peace. Haugen suggests that the pursuit of happiness is in the pursuit of JUSTICE. It's the Holy Grail, if you will. The joy, the adventure, the peace, is with the poor. Seems like Jesus agrees, with all His "blessed are the poor, blessed are those who mourn, blessed are the meek, blessed are those who hunger and thirst for righteousness sake, blessed are the merciful" and things such as this.
From Just Courage:
"To love our neighbor is simply to consider how we would want to be treated- and then treat all others that way. For those neighbors around the world who are suffering injustice, we can't say that we love them if we do not draw near and seek justice on their behalf." 74
"This is the moment in which we can see that the all the work that God has been doing in our lives and in the life of the church is not an end in itself; rather, the work he has been doing in us is a powerful means to a grander purpose beyond ourselves. This is the supernatural moment when the rescued entered into their divine destiny as rescuers." (28)
"Rather than looking away from ugliness, Christians actually have to go looking for it." 51
"According to Christ, significance is found in transforming people's lives through love. This is living a truly significant life." 119
"Deep within all of us there is a yearning to be brave. And like all of our deepest, truest, and best yearnings, it comes from how we were made. Courage- the power to do the right thing even when it is scary and hard – resonates deeply within the original shape of our soul…who we truly are and were meant to be is evidenced more by our yearnings than by our history." 104
"There are two things that are always the will of God and almost always dangerous: telling the truth and loving needy people. (Jesus tells us this is where the deepest joy is found) In fact, if following Jesus does not feel dangerous, I should probably pause and check to see if it is Jesus I'm following." 115
G- I just made it through the family holiday without doubling my Prozac, so I feel brave enough, thank you very much. But just for arguments sake..why is it so hard to be brave and try to make a difference?
(My first thought when I looked at this picture, taken outside of a brothel, was that the the girl was texting. She's not.)
From Just Courage
"Ignorance. (We don't know about the suffering of the world)
Despair (We don't think there's anything we can do about it.)
Fear." (We are scared to do anything about it)"
2″Sometimes the will of God is scary because he is asking us to choose between a life that looks successful and a life that is actually significant, between a life that wins applause of our peers and a life that actually transforms lives through love." 119
"Hopelessness (despair) says to God: You are a God who calls your people to ministry without providing any power to actually do it."
"I don't know if Jesus actually rolls his eyes, but that is what I picture him doing every time he hears "realistic" and "mature" Christians give fourteen reasons why there is nothing we can do to stop violence and injustice. I think He is very sympathetic to our honest fears. But I think He is annoyed when those fears are dressed up in a sophisticated analysis of why nothing will work…because He hears us simply regurgitating the ancient, tired nostrums of the father of lies." 78
"While our arguments for the impracticality of doing justice are understandable, they are ultimately not very interesting to Jesus. Nor are they very helpful to the slave boy or the prisoner being tortured or to the widow brutally thrown off her land. Imagine yourself enslaved on a concrete floor or violently chased from your own home, and then picture yourself listening to millions of Christians explain why there is nothing they can do to help you…Wouldn't you long to hear someone- anyone-speak up and say, "Wait! We may not be able to do everything, but can't we help this one?" 79
"What are we going to do? I am much more interested in telling Jesus and other what I believe, but Jesus (and the watching world) knows what I truly believe will be manifested in what I choose to do." 125
"Christians are not insincere when they say that they believe these things. They do believe them, as people believe what they have always heard lauded but never discussed…they have a habitual respect for the sound of them…but wherever conduct is concerned, they look round for Mr. A and B to direct them how far to go in obeying Christ."p 13
"Despair is a worse sin than any sin that causes it." -C.S. Lewis
So…If I decide to be brave rather than safe….What's in it for me?

From Just Courage
-You might change the world, and you might change the way the world views Christians:
"If we in the church really did justice today, we would turn our culture upside down for Jesus Christ. We need the high powered offense of justice to make headway in a world deeply suspicious of religious phonies." 42
-You might become a hero to your children, and keep them in the "right" kind of trouble:
A child says to his Christian parent: "Your grand ambition for me is that nothing bad happens?" 126
"Doing justice, without sacrificing righteousness, is an effective way to keep our children passionate about following Jesus."42
"Parenting seems to be the great leveling experience among human beings, especially in the unique sense of vulnerability that mysteriously accompanies parents of all places…parents all over the world love their kids but none of us- rich or poor- can control what happens to them." "If any of us has ever felt the stomach churning panic of desperate love, then it turns out that Mary is not a total stranger to us after all. She is a human being who loves deeply, and like all of us, she needs some help. "94/95
-You might lose some friends and worldly success and feel scared:
"The fact is, when people choose to be brave instead of smart, their courage is generally so threatening to those who are smart rather than brave that they end up being maligned, not congratulated. This is what the Bible says we can expect…so are we going to love or are we going to look smart? Because loving the needy doesn't look smart. And sadly, in much of our culture this is one of our deepest fears: looking like a fool, naïve, unsophisticated, a little too earnest, a loser." 118
You might end up on the right side of history:
"The moral arc of the universe is long, but it bends towards justice." MLK Jr.
"In the long run, it is always the tyrants and the bullies who end up on the ash heap of history." 79
-And you might walk closer to your God each day. You might experience miracles. You might get to know your Father. You might find that peace for which you've become desperate:
"It is a means of rescue not only for the powerless but also for the powerful who otherwise waste away in a world of triviality and fear." 41
"They yearn for liberation from small and trivial things, and to experience the passion and power of God on the more jagged edges of faith, where true glory lies." 38
"If you lose your life for my sake you will find it. We may give up: comfort, security, control, success. But we will find: adventure, faith, miracles. Deep knowledge of Jesus." 123
"Rather, she has intentionally taken those gifts onto battlefields where she knows she can't win on her own, and where she believes that God is pleased to stand with her. And she gets to experience God. Not without struggle and scrapes and doubts. But at the end of the day her cheeks are flushed, her eyes are clear, and she has stories. She has unforgettable days with her Father on great mountains." 21
Kay..I'm picking up what you're putting down. But knowing that God calls each of us to be brave in different ways…What brave choices can I make to help myself and others?
I dunno. Watcha think?
PHEW, I'm done. Talk amongst yourselves. I'm excited.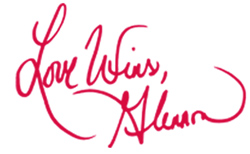 Author of the New York Times Bestselling Memoir CARRY ON, WARRIOR
Join the Momastery on-line community on Facebook, Twitter & Pinterest