Dedicated to Courtney, whose Journey of a Thousand Hills will end and begin, here. At exactly the right time.
You've asked for an update from Sister, and here you are.
She is working hard, very hard, and I know that she's weary, though she'll never admit it. I also know that everyday she's awed by Rwanda's beauty and her people. I suppose there are worse ways to live than in a constant state of exhausted awe.
I love you, my good and brave Sister. And I'm thrilled that you've discovered a place as vibrant and colorful as you are.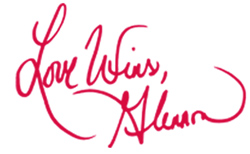 Author of the New York Times Bestselling Memoir CARRY ON, WARRIOR
Join the Momastery community on Facebook, Twitter, Instagram & Pinterest