I feel, like many of you, that Momastery has touched my heart. It has changed my life. Momastery has changed the way I see things and people. In the same way, the HCBC book
Same Kind of Different As Me
CHANGED ME.
This is – in part – what I said at our virtual book club meeting: "I've decided that this company is my new calling…now let me tell you, I have my grubby little hands in about 1000 projects –but this company is my new mission. I want to do it well and I want to make a living and I want to make people's lives better. I feel called to do this because of this BOOK and YOU MONKEES. Over the years I have worked in retail, education, counseling environments, youth ministry, you name it. I thought each one was fulfilling, yet I never really felt called to any one of them. I'm not sure I am called to make handbags either, but what I do know is that I feel called to make a difference and that God put this opportunity right down in my lap and said – "Here, take what I am giving you and do something with it."'
So let me give just a bit more of the back story and then we'll get to the giving cool stuff away part. My childhood friend, Tracey, worked as a sales rep for Bun Bun Bags for only a few months when the owners decided to close the doors. Her husband suggested she buy it, my husband suggested we invest and everything since has fallen eerily into place. Every time we turn around – God has said, "Here, let me help you in this undertaking." The Bun Bun team that naturally fell together seemed hand picked. It was as if God plucked us out one by one and said "You. And You. And You. Go Do This." Each time we have felt overwhelmed by the challenge of it all, the next right step has become clear.
So now we are on the cusp of really making this work. We have 25 women working with us including a 17 year old home-schooled senior, a retired woman, a bunch of FT/PT working women and moms. Each bag is made by a real person, a woman, working in her home here in the US. Bun Bun is a place where women are supporting themselves, their families, and other women and I am so proud of that.
From the moment we started this journey we have all felt that giving back would be a foundation of our company. Developing a relationship with Dress for Success, Washington DC has been a perfect fit. DFS is an organization that helps women in need of interview skills and clothing so they can feel good and confident walking into an interview. DSF assists these women beyond that first interview through mentorships and continuing education, and Bun Bun gets to partner with this amazing organization. We feel so lucky and inspired. We really want to DO good and to BE good at our core. We are on our way, together.
It's a bit scary to put everything on the line…to make a financial investment and a time investment and a life investment and, let's be honest, an investment of the heart. If you are able and interested in supporting Bun Bun Bags, please hop on over to our website (www.bunbunbags.com) or Facebook to find out more info about our company. The Trunk Shows are starting this week and I'd love to see some Monkees, so please just stop by and say hello if you are in Tidewater, Richmond or Northern Virginia! We are hoping to have online ordering in the next few months also. There is also info on the website about the application process if you are interested in details about working for Bun Bun.
Thank you, so much for letting me share about Bun Buns. There are so many exciting opportunities out there. . . I think it's just a matter of opening our eyes to see the inspiration all around us. Momastery and Glennon and the Monkees inspired me to try hard things and make a difference. Today I'd like to say THANK YOU MONKEES by offering Bun Bun bags to two commenters! Good Luck, Monkees!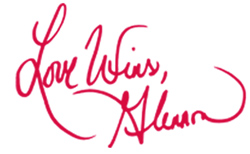 Author of the New York Times Bestselling Memoir CARRY ON, WARRIOR
Join the Momastery community on Facebook, Twitter, Instagram & Pinterest