The Monkee Elves are hard at work creating a Momastery online auction which will be held on November 22nd and 23rd.
We are going to raise some funds to send Evy to camp and to bring Tova's daughter (we call her Rocky) home from Africa to be with her family and receive treatment for her HIV.
So, I guess in this particular case . . . Mo' Money, Fewer Problems.
On Christmas morning, when I'm snuggled up on my couch sipping my coffee next to my hubby and (SISTER SISTER SISTER!) in my fuzzy socks watching the fire crackle and my kids tear through their (far too many) gifts. . . I want to know in my little heart that I was part of something big this Christmas. That other families, on other couches, are breathing easier and braver and more joyfully because The Monkees stepped in and proved that We Belong To Each Other.
If you have an item to donate to our little auction and you did not receive an email from me this morning…would you please send the following to [email protected] by Tuesday, November 16th?
1. A picture of the item(s)
2. A description of the items and a short intro to YOU
3. Your website, store name, etc.
More information and celebrating to come.

Love.
PS. Please don't worry if you're not a Monkee donor. Maybe you could be a Monkee buyer. We need those too. And please don't worry if you're not a Monkee donor or buyer. Maybe you can be a Monkee cheer-er on-er. We need those too.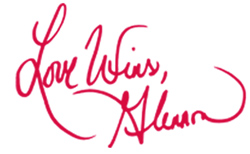 Author of the New York Times Bestselling Memoir CARRY ON, WARRIOR
Join the Momastery community on Facebook, Twitter, Instagram & Pinterest