compassion is this. your pain- it rushes into my heart, it swirls around and transforms, magically, into love. only then do i offer it back to you.
I'm sick this morning, and so I'm home alone while the rest of the family is off at church.
Although an empty house is usually my favorite thing, this morning I was feeling sad, worried, and a little lonely.
But.
Had I not been home alone this morning, I'd never have been cruising the internet for goodness, and I never would have heard this woman speak.
Church is everywhere. Thanks for the blessing today, Lyme.
Love, G
"There are enemies of compassion. They are pity, moral outrage, and fear."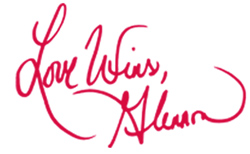 Author of the New York Times Bestselling Memoir CARRY ON, WARRIOR
Join the Momastery community on Facebook, Twitter, Instagram & Pinterest