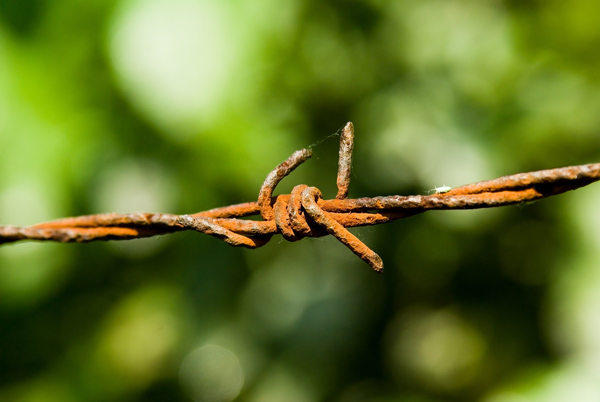 Friends. Last month our Amy sent me a message about a miracle that happened at her church. Since it's not everyday that one gets a front row seat to miracle, I want to share it with you, as well.
********************
G, I have to tell you about something that happened at our church this week. I think it may have actually been a miracle. But first, to fully understand the story, you have to remember that our church is in Hampton Roads, Virginia, an area with a significant military population. I've read that we have the largest concentration of military bases in the world, and that approximately one quarter of the nation's active duty military personnel are stationed here. So of course our church is made up of a lot of incredible military families. Men and woman who are serving with honor– who have dedicated their lives to our country. Their service is great, as is their sacrifice. And these last years of war in the Middle East have been hard. So much pain and long separations from family, from losing loved ones to death and trauma.
Here's one example of what this service and sacrifice look like in real life: I ate lunch at Joshua's school last week and his friends and I started talking about wishes. We were joking and laughing, and then the little one next to me pulled on my arm and started to whisper. I leaned in to hear, "If I had one wish, I would wish for a million dollars. If I had a million dollars, my daddy wouldn't have to go to Afghanistan anymore. And wouldn't have to miss him."
It takes a lot of pain to make a 10-year old boy tear up at a cafeteria table full of his friends. This is where I am.
This week our church brought in a guest speaker, a man from the Middle East. During the speaker's introduction, we learned that our pastor had asked a member of our church, a military man with a long history of service, if he would pick up this speaker from the airport and give him a tour of the area. The man told our pastor he would think about it.  His return message to the pastor was not unexpected, and contained a polite refusal. "No," my fellow congregant and service member said.  "I'm sorry. I just can't. I've experienced too much to be able to say yes to your request." Our pastor understood—he did not press.
But, as you know, sometimes God won't let us get away with our easy outs. Something kept working on this man in my congregation, nagging him about this opportunity. Like you've said to me, God loves us too much to not make us practice at being Love Warriors. So the man decided to listen to that Something that was telling him to choose Love. He called my pastor again and told him that he had changed his mind. He picked up the speaker at the airport and spent the day with him. And where life experiences would have caused division and separation, Love was able to step in and build a friendship.
And then, this—this is what I heard from the amazing guest speaker today: That growing up in Beirut he, too, had experienced terrible atrocities that had crippled him with hate. And that, after seeing his best friend's family killed in a bombing, he was consumed with desires for revenge. But that same Something kept working on him, whispering that the person he was wounding with hate the most was himself. It kept working and working on him until one day he surrendered.  He fell to his knees and made the decision to love. To actively love his enemies, to welcome in strangers, to forgive those who had wounded him. Because, as he shared with us this morning, "Peacemaking is not a passive thing. Peacemaking is very active."
See, my friend? A miracle.
 ************************
This story makes me wonder… Where in my life am I welcoming strangers? Who am I afraid of and why? Against whom am I closing the door of my heart – and what might happen if I swung it back open?  What cycles of fear in my life do I need to interrupt with love?
These questions seem particularly important to ask today, because today is World Refugee Day. Today is a day that calls out for us to recognize and welcome strangers.
Our partners at CWS are teaching me about refugees and resettled people. In 1946, in the aftermath of World War II, CWS was founded to respond the needs of refugees left homeless by the war in Europe. They now work with refugees all over the world.  Here in America, CWS has refugee resettlement offices all over the country that welcome in individuals and families who are starting over and rebuilding their lives. They connect refugees to people in the community who walk with them as they acclimate to life in the United States.
I've learned that there are over 15 million refugees in the world right now. And that most of our communities have people in them who have come to the United States with nothing, and who are working to rebuild lives devastated by war and persecution. These refugees are from all over the world, perhaps from places that we don't know much about or understand. And yet, they have become our neighbors.
The picture on the left is of Maher AlFayyadh and his six-year-old daughter, Maryam- Iraqi immigrants who came to Lancaster, PA three years ago. CWS welcomed them in & connected them to a team of volunteers from Neffsville Mennonite Church, who came alongside the family and helped them to understand their new home. Maher says, "In Baghdad the security situation was bad and it made me fear for myself, my family and my kids….I am always thankful and pleased for my life now."
The picture on the right is of Lancaster teen Brynn Hackett. Brynn started raising money to help refugees resettling in Lancaster when she was in 7th grade.  She set a lofty goal for herself: raise $50,000 by the time she graduates from high school. Four years later, Brynn has become increasingly involved with refugee work and has founded TAK(E) CHARGE, which stands for Teens, Adults, Everybody Can Help a Refugee Get Established. The organization raises money to support families arriving to the area through CWS Lancaster. Brynn's commitment to refugees has deepened since she initially began fundraising. "Understanding that refugees don't come here with much, it's our responsibility to welcome them and bring them in. They didn't have a choice to leave. This is their second chance…we can definitely do something to help."
Here at Momastery we say "We Belong to Each Other." It seems easy to belong to people who we understand and love, but like peacemaking, belonging must be very active. It must include folks whose lives seem very different from our own, even, perhaps especially, when it does not seem natural or comfortable to do so. When it costs us something.
And so, on this World Refugee Day, we are presented with the invitation to actively Belong To Each Other; to see past every apparent divide to where we are the same- mother to mother; survivor to survivor; provider to provider. To support those reaching out to the strangers in our midst, and to choose to be part of the miracle of active peacemaking in our communities and in our world.
************************
Do not forget to entertain strangers, for by so doing some have entertained angels unaware.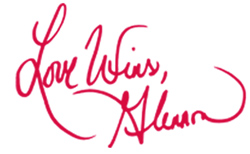 Author of the New York Times Bestselling Memoir CARRY ON, WARRIOR
Join the Momastery on-line community on Facebook, Twitter & Pinterest