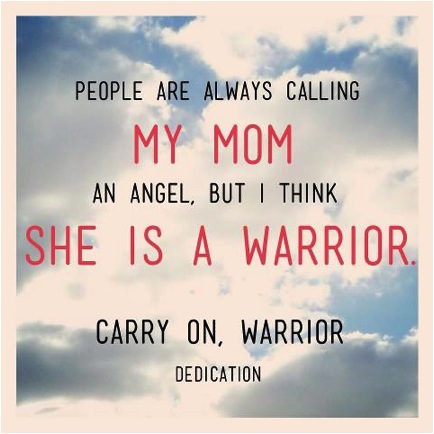 One night my mom, Tisha, was visiting, and she asked to talk to me privately. She looked nervous. We walked into my bedroom and leaned up against the pillows on my bed together.  We talked, slowly and carefully, about my writing. She told me how beautiful she thought it was, and how hard it was for her to read. She described the pain she felt when she read about my secret life and how confused she is that all of it happened while we did our very best to love each other. We talked about how scary it is to share these stories with friends and strangers.
We cried a little and laughed a little, too. But they were teary laughs.
We talked for a long time, and then it felt as if we were almost done. I was sad, because I wanted to stay on that bed with my mom forever. I thought about that in the quiet for a while. I wondered what she was thinking. Then my mom looked at me and her lip quivered and even though she was very, very scared she said, I am so proud of you. I am in awe of what you and God have done together. You have to tell your stories. This is what you were meant to do. Don't stop telling your stories, Honey.
It was like when I told her I was pregnant, and she was very, very scared, but she looked straight at me and said, Glennon, you don't have to marry him if you don't want to. We can raise the baby together. We can handle this.
It was like when my baby sister, Amanda, announced she was moving to Africa to save little girls from an epidemic of child rape. And even though my mom was very, very scared she eventually said, It's what you need to do. Go.
People are always calling my mom an angel, but I think she is a warrior.
And I want her to know that this book, and every single word that I write, is for her.
 * * * * *
That is the dedication of my book, Carry On, Warrior.  The book is for my mom.
In many ways the book is from my mom, too.  In the sense that almost everything valuable owes its origin in part to a Mother.  To her convincing that – be damned what the rest of the world says – we are okay.  And beautiful things will come from us.
At Momastery, we define Mother with a capital M, as anyone who nurtures life – whether she is raising her own littles, or taking in another's; whether she is rearing babies in the classroom; teaching kids to be fierce and fair on the field; or giving shelter and skills to mamas-in-the-making.  Whether she is nurturing herself – raising herself because no one else could – taking care of her friends whenever they need it; or helping our trees and flowers breath on this earth, she is a Mother because she nurtures life.  I can't think of any woman I know who is not a Mother.
Carry On, Warrior is for my mother, and it's for every Mother.  It is my prayer that every Mother who reads it will recognize and celebrate the Warrior in her.
Yesterday, I received this email from a reader in Canada named Susanne describing how she is going to celebrate Mother's Day:
Mother's Day 2013, I will be dropping off 7 gift bags of chocolate, socks, candles, and love to our local women's shelter.  7 beds is all they have.  7 women is all they can house at any given time at Haven House here in Nanaimo, BC, Canada.  I am printing off some of your messages to attach to the bags, and then thought how wonderful it would be if I could include your book in each of their bags that day. 

How would I go about asking for 7 copies for these women?
Thank you, Susanne.  Thank you for allowing me into your beautiful celebration of Mother's Day with a capital M.  Thank you for reminding the Seven Women of Haven House that they are Warriors, and They Can Do Hard Things.  Seven copies of Carry On, Warrior are coming to you today.
In honor of Susanne and Mother's Day, I will be sending  the book to Mrs. Tina Yalen — my beloved middle school teacher who changed the whole world for me.   Mrs, Yalen taught me to pay attention to life — to be inspired by it and show up for it.  And she's still showing up for me twenty-five years later.  Teachers are Mothers, and Mrs. Yalen is the best kind of both.
And because Mothers in Recovery are My People, I will also be sending copies of the book to the Unity Club in Falls Church, Virginia – a home base, live-saving place for AA and 15 other recovery fellowships.
If you know a capital-M Mother who needs to be reminded that She Can Do Hard Things, or who has been a Warrior in your life or your community, consider celebrating her today by buying her a copy of Carry On, Warrior for Mother's Day, and leaving a comment here or on the facebook page with a sentence or two about who she is and what she has meant to you.
Or, if you know a soul-saving place like Haven House or Unity Club that needs copies of the book, tell us about those sacred places where you are sending books.   And if you know such a place, but you can't swing buying the books now, leave a comment with the place, address, and what the place means to you, and maybe another Monkee will help celebrate by sending the book along.
Together, today, let us celebrate by reminding as many Mothers as possible of the Angel and the Warrior within her.
Happy Mother's Day to us, Every One.