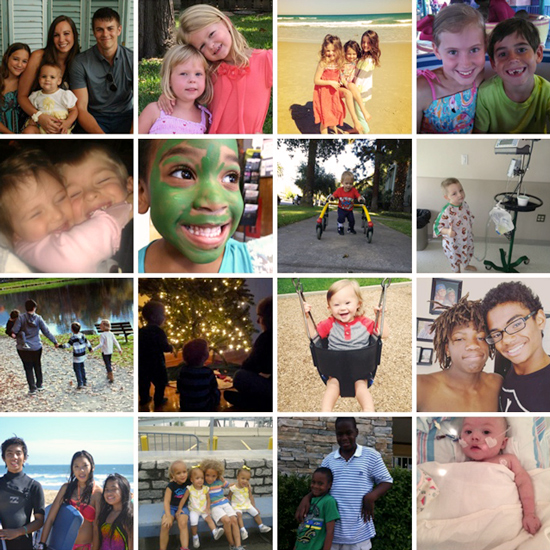 Here are the faces of 16 of the 600 beautiful families you miracled this week.
Yes, I am turning miracle into a verb. We've earned it. LOOK WHAT YOU MIRACLED, FRIENDS!!!!
I'm still in awe. On Tuesday, our incredible community fulfilled the wishes and hopes of almost 600 families in 3 hours (including about one hundred unpublished requests that Together Rising is fulfilling directly). Please understand that for most of those families there were multiple givers. For those who requested letters, many had OVER ONE HUNDRED GIVERS PER ASKER. And those lists are still growing. I am flabbergasted, overwhelmed, filled up, exhausted, and mostly—grateful. Grateful for the courage of the askers and grateful for the character of the givers. Grateful to see such beauty emerge during such a hard time. This community is like a flower pushing through the cracks of solid concrete—determined against all odds to rise toward the light.
Last week, Colleen wrote this to us:
"I help to homeschool a 12 year old boy. He is diagnosed with Bipolar disorder. He is a really sweet, kind, talented kid. The problem is is that he doesn't have a lot of friends to connect with. Kids think he's a little different (aren't we all!) and he doesn't have a lot of social interaction in the way of kids his own age. … I believe in this community and I think they would love to write to my pal!"
Over 100 people signed up to write to him. Here are some of the first responses:
Ally wrote us this:
"I would be incredibly grateful for a simple, tasty Christmas meal for myself, my husband, and our three kids. We are not picky, anything will do. This is not a necessity, just a wish, but I would love to be able to surprise my kids by having a Christmas tree to put their gifts under this year. We were fortunate enough to get some free books and puzzles for their Christmas gifts, so they are all set, but our small "Charlie Brown" tree reached the end of it's life a couple of Christmases ago, and we haven't been able to get a new one yet."
This is how you responded:
Sara wrote us this:
"I grew up in an abusive household, and I don't have very many happy memories of my childhood. My husband and I are hoping that a special Christmas dinner will become a loving and comforting memory for our children to carry throughout their lives and will help strengthen the joy-filled bond we have with our kids."
This is how you responded:

A precious mama wrote us this:
"My son is a freshman and would love an Under Armour sweatshirt… I have always worked and never have not had a job until my work shut down. I have been putting in 20 resumes a week and haven't been able to find anything. I honestly don't know how I will make Christmas work this year."
This is how you responded:
Shay wrote to us with this:
"My friend is a sweet soul who LOVES people. She has a job as a bagger at Publix and is extremely grateful for it. She would really benefit from some good winter shoes and clothes and a few more undergarments."
This is how you responded:

And those are just FIVE of the listings, you guys. FIVE. Out of hundreds and hundreds.
I just looked at the responses to the 12 people who wrote in asking simply for love notes from us. People like Jennifer, who asked us to send letters of encouragement to young people living in a residential home. I tried to count the number of responses to each of these listings and had to stop after the first two, because more than a hundred of us signed up for each one and counting is hard. After that I just scrolled and scrolled, with heart overflowing.
The truth is that on Tuesday, Love Won. We were so, so beautiful. We even fully equipped a space that a family is setting up to host a Syrian refugee family. We did that together.
I know that everything is scary right now, you guys. I feel scared, too. I just keep reminding myself that the two most often repeated phrases in my holy text are DO NOT BE AFRAID and REMEMBER.
Our human family is dismembered—like a scattered puzzle. We must re-member. We must rise above our fear and come together. Even when we are afraid.
We all have fear. But fear does not have to be where we set up camp and live. We can allow fear to become but a flicker. We can feel it, and then rise above it again and again. There is a place above our fear we can keep returning to again and again and that place is love.
"If your nerve deny you, go above your nerve." – Dickinson
Fear is real but it is not the boss of us. Love is the boss of us.
 Friends, instead of watching another news report tonight—read these listings and their comments with your family.
You've got two wolves fighting inside of you—Love and Fear. The one you feed is the one who will win.

Thank you for surrendering to love instead of fear. Thank you for offering the world something beautiful to look at. Thank you for doing life with me and with each other.
And thank you to the Together Rising board and stewardship team (Amy, Sister, Liz, Allison, Katherine, Nicol, Natalie, Karen, Tamara, Christine, Ashley and Erin) who have volunteered hundreds of hours this month to make these miracles possible today. You women are my sheroes.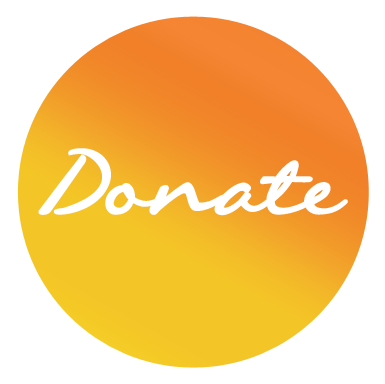 IF YOU MISSED THE CHANCE TO GIVE: Please consider donating to Together Rising so that we can say YES to more of the beautiful families who contact us everyday. We meet the critical needs of families throughout the entire year — and needs are especially dire during the holiday season. Your financial gifts make this vital support possible. Your TR team volunteers their time so that every tax-deductible penny you give goes directly to a family in need.  If you need support for your family, instead of requesting help in a comment on this post or on social media, please make your request directly to Together Rising through this form.
Also, if you posted a listing and multiple people wrote back wanting to sponsor your request before it was marked as TAKEN, please write back to everyone who posted. We are a community of eager givers, and it is fine for you to accept help from multiple people as long as all the listers know what you are receiving and you do not request anything beyond what was in your listing.
And if you have a story to share with us about your Holiday Hands experience, or feedback to give us to help us improve the program, please send that to us via the form you'll find on this page.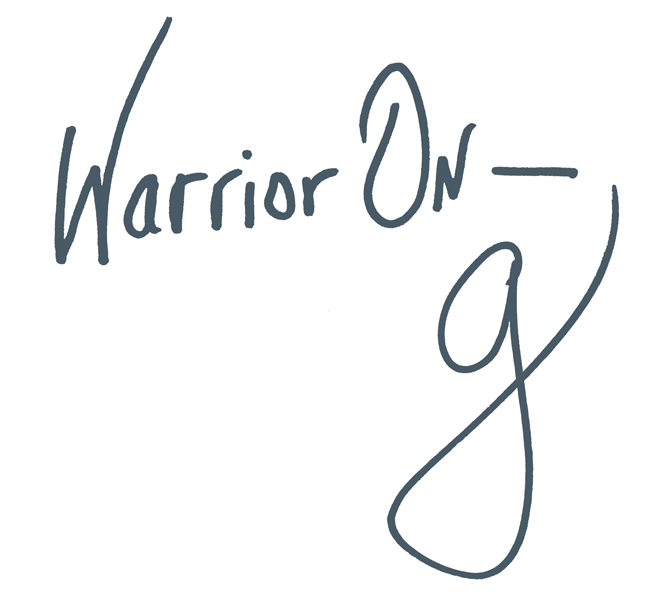 Author of the #1 New York Times Bestseller LOVE WARRIOR — ORDER HERE
Join the Momastery community on Facebook, Twitter, Instagram & Pinterest