Still on the road, Lovies. Remember this one?
Originally published August 2009.
The other night when Craig got home from work, I went to the bookstore to blow off some steam. Not a bar called The Bookstore…the actual book store. Borders. I know, somebody stop me.
Anyway…I'm sitting in the café with my latte and a pile of classic novels that I plan to start reading just as soon as I get caught up on the Gosselins…when I notice this guy across the cafe staring at me.
Here was my first thought:
OH MY GOSH maybe he recognizes me from the blog!!! Maybe I am ACTUALLY FAMOUS but I am just so humble and grounded that I don't even know it. But then I remembered that the only two men who read my blog are my dad and my neighbor Pablo, and this guy didn't look like either of them.
So my next thought was this:
YEP. I STILL GOT IT. LOOK AT THIS GUY. HE CAN'T GET ENOUGH OF ME.
And then, while I was mentally rehearsing how to relay this story to Craig, thus proving my desirability beyond a shadow of a doubt, the guy stood up and started walking toward me.
Oh, no. Oooooooh noooooooo. I am secretly terrified of boys.
"Excuse me ma'am? Ma'am? I'm sorry to interrupt you."
"Umm…that's okay."
"I just thought you might want to know. When you went to get your drink I couldn't help but notice that you have stickers all over your back. There's like twenty of them back there."
Thank you, Tish. Thank you very much.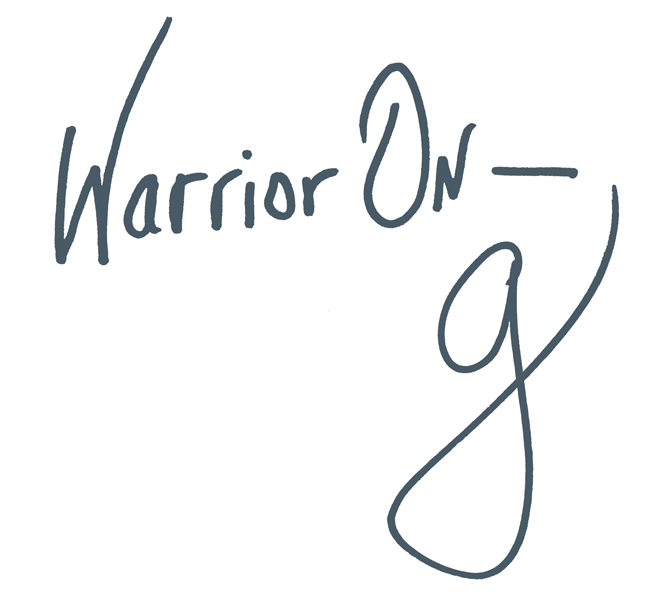 Author of the #1 New York Times Bestseller LOVE WARRIOR — ORDER HERE
Join the Momastery community on Facebook, Twitter, Instagram & Pinterest