I've been digging Kristen Howerton lately. She's a professor and mother of four, and she blogs over at Rage Against the Minivan. She writes really important things, like her recent article titled "The Only Mommy War Worth Waging." In it, Kristen shows how the world pits mamas against each other…Breastfeed-ers vs. Formula givers! Attachment-ers vs Ferber-izers! Over – acheivers vs Slackers!
Snoooooze fest….
Then Kristen asks . . . what if instead of throwing our energy and attention behind judging each other's mama choices . . . we joined forces to help angels who don't have any parents? How about fighting for mamas who, because of disease or poverty or politics or God knows what, didn't even get a chance to make any mama choices for their babies? There but for the grace of God go we. Instead of Dance Moms vs. Couch moms…wouldn't it be more exciting to join the All Moms versus Parentlessness battle? This is her point. I think it's a good one.
Enter Little Princes.
Oh, my God. I love this book. It's the story of how Conor Grenan set out to travel the world and found himself caring for parent-less little in Nepal. It's a comedy and an adventure and a romance. Conor is accidentally inspiring, which is my favorite kind of inspiring. I can't wait to get Little Princes into your Monkee hands. It will be magic, I think.
When I told my friend and agent that I wanted to give Little Princes away, she contacted Conor, the author.
Kay. CONOR AND HIS WIFE LIZ ARE DEVOTED MONKEES.
So Conor is here today, and he AND LIZ will be back in three weeks for our book discussion to answer your questions and make you laugh. Over the moon about this, I am.
Meet Conor and Liz Grenan.
****************
Hi New Friends!
So, you know when you're a kid, and somebody asks you a question like "How much do you like ice cream?" and to show them how much you love ice cream you spread your arms so far apart that it looks like you're trying to hug a planet?
That's how excited I am to be a part of this.

I love Momastery. I have for a long time now. I love what makes Momastery what it is – this community where folks come to be themselves, honest and loving and caring and compassionate and curious about the world. (Not coincidentally, those are also the things I love most about my wife.)

I also love funny. I need it. And there's a ton of funny here.

Thank you for letting me introduce you to this book, Little Princes. I shall just say this about it:

I'm allergic to books where the author seems to be Natural Born Selfless and thus was simply destined to save the world. I'm allergic to books that make you feel bad about yourself because the author is Just So Amazing.

That's not me. It's actually sort of the opposite of me.

This is what I believe: that children, no matter where they're born, no matter under what circumstances, are beautiful and hilarious and annoying and frustrating and wonderful and resilient and the source of our greatest joys and heartaches, sometimes simultaneously. And that we are Called (with a capital C) to protect them, whether they live next door or nine thousand miles away.

It took me an embarrassingly long time to realize all that. It took me even longer to believe in a Calling at all, and even longer than that to believe in miracles. And yet, here we are.

It's an honor to share this story, truly. I hope you enjoy it.

Your best friend in the whole world,

Conor
*************
Love. Him. Don't you love him?? I know.

But listen, when you read Little Princes, don't develop a little crush and get distracted from the sentences because you are considering that if you'd married Conor, your name would be Glennon Grennan. Cmoooooon people! He's MARRIED and so are YOU. And we're talking about JUSTICE work and ORPHANS here. Stay focused. God.

Okay. I've got SIXTY copies of Little Princes sitting here in my condo with me. (THANK YOU, WILLIAM MORROW!)  They are going out in the mail next week. (SORRY AGAIN, NAPLES MAILMAN!) Please fill out this form to win, and I'll send you an email on Thursday to let you know if you won. So exciting. Love you to pieces.
HAPPY WEEKEND!!
G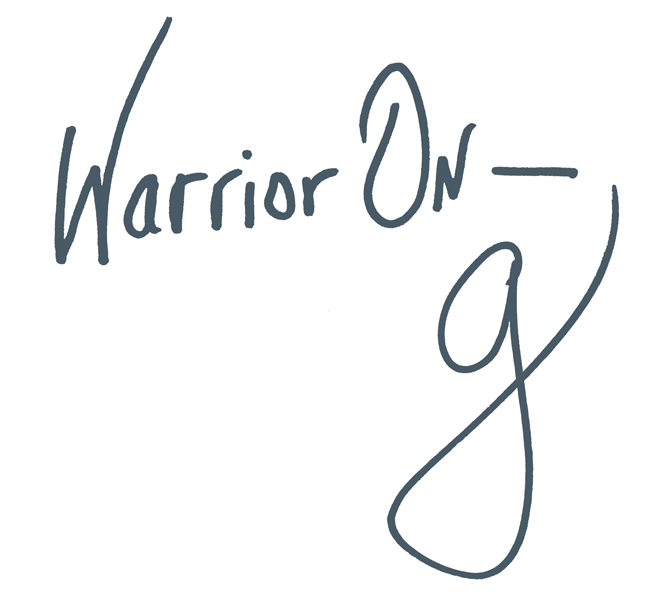 Author of the #1 New York Times Bestseller LOVE WARRIOR — ORDER HERE
Join the Momastery community on Facebook, Twitter, Instagram & Pinterest