I have something really, really important to try to say this evening.
It's so important that I feel like I can't keep writing until you promise me that you understand.
Your comments, your emails. They are all different and all the same, somehow. You tell me your brutiful stories. Then you say…
"It is like you are in my head. It is like you are in my heart, and my home. You say what I know to be true but can't bring to the surface. You are beautiful and amazing and hilarious and brilliant and I love you."
That's what you say. You say that I am JUST LIKE YOU.  Then in the next breath you say that I am beautiful and amazing and hilarious and brilliant. And that you love me.
But can you just stop for a moment? Just a quick moment, and read what you are REALLY writing?
What you are really writing is that I am a mirror for you. That what you remember when you read my writing is that YOU are beautiful. That You are Amazing. That YOU are hilarious. That YOU are brilliant. That you love yourself.
A mirror is only useful for seeing what already exists. You're never going to see anything new there at all.
When people ask me where I find the courage to put myself out there, my answer is that it's not really courage. It's just my hunch that we are all the same in different ways. That all of you, to different degrees, are as nuts and inspired and exhausted and smart and dumb and hopeful and hopeless and brave and terrified as I am.
As a matter of fact, when I do or think something fabulous, I tend to reflect upon it like this: Wow. People are amazing. And when I do something foolish, or mean, or petty: I tend to think: Wow. People can really suck. And when I run the car into the garage, I say to Craig, Wow. People have such bad depth perception. Things such as this.
It's not personal, this being human thing. We shouldn't burden ourselves by taking on credit for our brilliance or shame for our failings.
And so I just want you to tell me that you understand that the wonderfulness you find in this writing…it belongs to YOU. Because if you don't understand that, if what you learn here is that I am wonderful, then I have to stop, because I'm failing as a writer. I only want to be involved with the Truth. And the Truth is that there is nothing unique about me at all. There IS a whole lot of me that is special. But those special parts are common to us all.
Each of you is five hundred brilliant shining essays or paintings or sculptures or songs of hope and pain and triumph and redemption wrapped up inside beautiful human skin. There is nothing ordinary about being human. Sacred- each and every one of us.
I am beautiful, absolutely. Yes –  I believe that, finally and forever.
But you respond to my beauty only because in it you see a reflection of your beauty.
Tell me you see yourself here. That you see the brilliance and depth of you that you forgot while tumbling through this brutiful life. Because that's what we're here for, right? On this little blog and this little planet? To remind each other to celebrate how sacred and  beautiful we are. That's what I'm here for, anyway. Yes. That's what I'm here for.
We can only be human together. – Desmond Tutu
Love,
G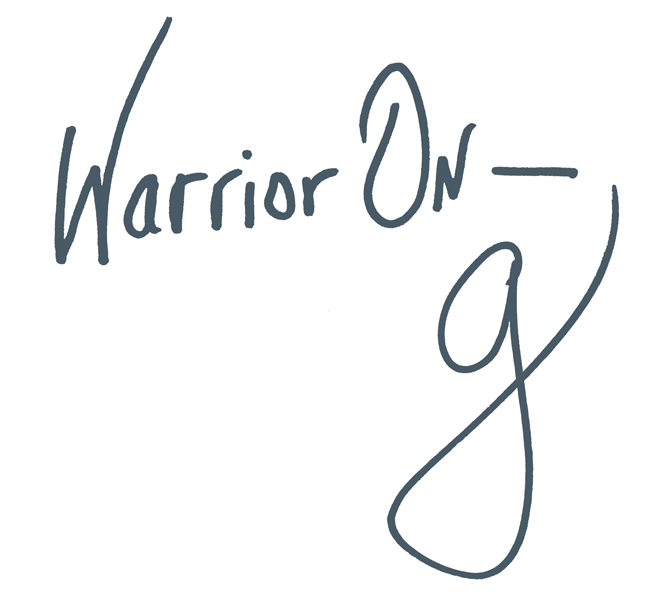 Author of the #1 New York Times Bestseller LOVE WARRIOR — ORDER HERE
Join the Momastery community on Facebook, Twitter, Instagram & Pinterest