Dearest Monkees,
I'm writing again this morning for the first time since I posted the bullying essay. Your reaction stunned me into silence. The outpouring of honesty and love was so incredible that I felt the only proper reaction was awed, reverent quiet.
Posting will be slow for the next couple of weeks. I want to respond to each and every new friend who contacted me after the bullying essay, and that is going to take me a while. But I've decided to take my time because I know that no matter what happens in my writing life . . . I will never, ever write anything as important as that bullying essay. That's as good as it gets for me. The best I got. And no one could ever say anything more special about my writing than, "Thank you, G, I am a twenty five year old gay woman and I have never once, before reading your essay, considered the possibility that God might love me."
You know, I have always wanted to be a writer. Forever and ever. And the reason I wanted to be a writer is because I wanted to tell people: You are Loved. That's really all. So when a dream comes true, it's time to stop and be awed for a spell.
Two weeks ago I had one gay friend. Now I have, like, hundreds. Seriously. And I just have a quick message to my new gay friends who have told me that they feel hated by the church and their towns and sometimes, even their families.
Listen to me. I am the church. I am your town. I am your family. And I am telling you that something is happening here. Something important. A lot of people are saying enough. I have heard from hundreds of these people. Some are leaving the church, but others, like me, are saying: Waaaaait a minute. Why should I have to leave? I am the church. I'm staying. I'm gonna pull a Rosa Parks on this place.
Something important is happening. It's a revolution. There are people who have never met you but deeply love you and are working and praying for change. It's a comin, friends. Oh, it's a comin. You hang in there with us, you hear? You stay in the game. You do not give up on us. More will be revealed. As MLK Jr. said… "The moral arch of the universe is long, but it bends towards justice." My new friends . . . it's bending towards you. I beg you to stick around to witness Your Revolution.
So what's next for Momastery? Where do we go from here?
There have been many moments during the past two weeks when I felt I might actually burst with hope and joy. And so that's what we're gonna do. We're gonna burst. We're gonna take this hope and love on the road and make a difference for some people who could use a hand, or several hundred hands.
Tomorrow you will meet Andrea, a fellow Monkee who needs some help for her special friend Evy. Evy is two, and she has brain cancer. Evy's mama needs us. So first we're gonna burst our hope and joy in Evy's direction.
On Friday, you'll meet Tova. She's trying to bring her daughter home from Africa. This little one needs to get home as soon as possible to start getting treatment for her HIV. Tova is selling beads made by Ugandan women to help raise money to bring her daughter home. We're gonna see if we can't help Tova save for her baby's Ticket Home.
Then next week, we're heading to Rwanda with my cousin, Kathleen. She's traveling to an orphanage there to meet Sister, hold some babies, feed some toddlers, and stock up some classrooms. Were gonna see if we can't send Kathleen to Africa with an extra large dose of Monkee hope and love.
You might wonder . . . Why did you choose these people to help? And my very complicated answer would be: They asked.
So come back to visit, help us out, or just bask in the HOPE and goodness . . . the little bit of heaven we're trying to bring to Earth. Any response you might have is really just perfect. Choose one project to help us with, choose none. We have no expectations here, as you know. Just treat others how you would be treated and know: You are Loved.
Forever and Ever Yours,
Glennon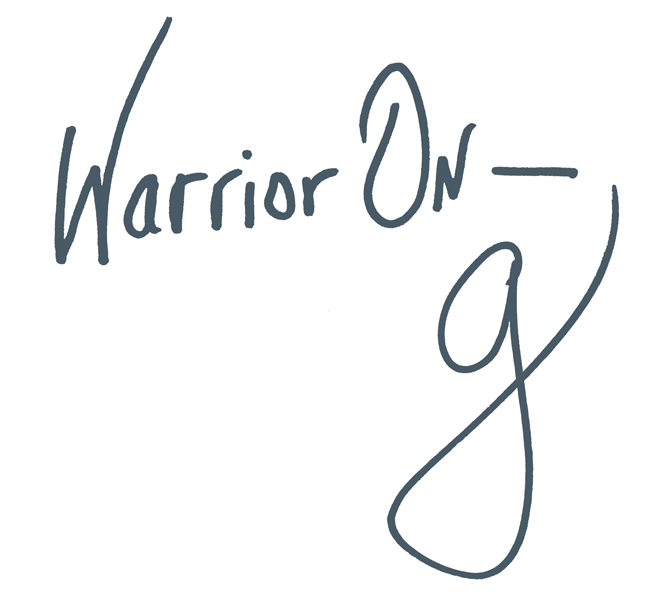 Author of the #1 New York Times Bestseller LOVE WARRIOR — ORDER HERE
Join the Momastery community on Facebook, Twitter, Instagram & Pinterest